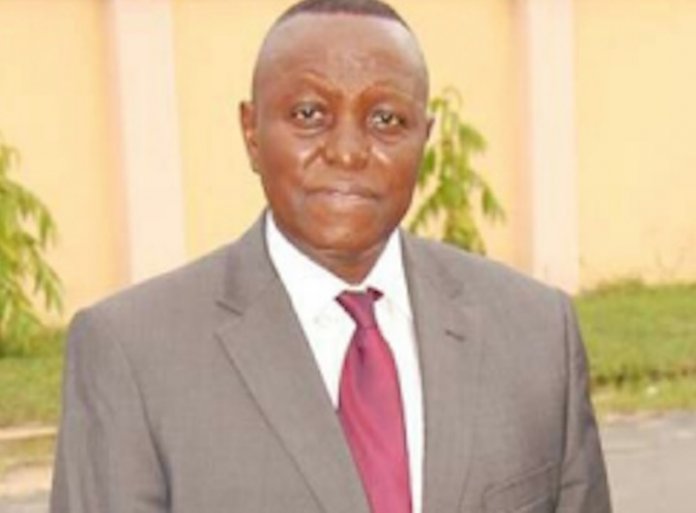 In this interview with Funmi Ogundare, the Vice-Chancellor of Edwin Clark University, Kiagbodo, Delta State, Professor Timothy Olagbemiro decried the lack of proper accountability and monitoring of funds released for projects by government, and explained why private universities in the country should not create a class among children of the rich and poor, as such move will be a disservice to the system. Excerpts:
In terms of development, what level has Edwin Clark University (ECU) attained?
In terms of development, ECU has not done badly and to the glory of God, the university is growing qualitatively and quantitatively. In addition to the take-off facilities, staff and students, we have been able to add functional laboratories such as the Language, Accounting, Business Studies, Economics and Mass Communication laboratories in the Faculty of Humanities, Social and Management Sciences. The university has also enhanced its science laboratories to include the Central Research Laboratories and the Equipment Maintenance Centre, all equipped with state-of-the-art equipment. As a full residency university, we have also added new hostels to the existing ones while some are still under construction.
In terms of programmes, at take-off, the university had only 14, but today we now have 20 with Mass Communication, Sociology, History and International Studies, Biochemistry, as well as the Faculty of Agriculture, and that of Law. The university has also been blessed with quality human resources as our staff and student strength continues to grow steadily and from the goodwill of the Bayelsa State government, additional lecture and office complex is being constructed on campus while some other buildings are at various stages of construction.
In the last three years, how would you describe the university's research partnership with the industrial world?
In line with the motto of the university, 'Knowledge and Development', we are committed to the advancement of knowledge through research collaborations. We have just completed all structures that support our goals in this respect. The university has already submitted proposals to relevant agencies while a cross-section of senior academics are also collaborating with some oil industries in Delta and Rivers States in the areas of environment remediation and clean water technologies, community resilience and development, energy, carbon capture and storage.
Are there plans for exchange programmes with foreign institutions?
Right now we have linkages with Coventry University, UK and the University of Chicago, USA. Through these linkages our students could decide to take part of their courses at any of these institutions and this will count towards their graduation; they could proceed for their postgraduate studies and at the same time decide to widen their horizon through some other interactive activities that form part of the collaboration. Our staff members too could benefit from staff exchange opportunities inherent in these linkages. Currently, one of our staff is in Germany on scholarship which will ultimately lead to collaboration with the German University and on return, he will no doubt impact others too.
Nigerian universities are said to be under resourced. In view of the recent resource evaluation visit by the NUC, do you share in this view?
No university will tell you it is sufficient whether in Europe or Africa as they are constantly being renewed on a daily basis as more staff, programmes and students come in, so also there will be challenges for increased space and other facilities.
Similarly, as a way of resource improvement, it is the duty of universities to motivate the teaching staff through sourcing for research grants which in turn will aid carrying out researches relevant to our contemporary dispensation. Apart from the above, assistance of this nature will encourage publication of articles and learned journals to aid scholarship and provision of appropriate enabling environment for knowledge advancement.
What is your view about academic corruption in higher institutions in the country?
All industrial settings have human components with their strengths and weaknesses. In all settings, we have the good, the bad and the ugly; academic institutions are no exemption. Every organisation has its own set of rules and regulations guiding its operation and for which its members are expected to comply as appropriate. Since staff are of different dispositions, we have the conformist and the non-conformist, therefore, you see some staff members misbehave because they feel they know better, they allow themselves to be tempted by ordinary material things. As an academic staff, you should be disciplined and contented. Besides, a university should be seen as a centre of discipline irrespective of status, either as a leader, teacher or a student, you must be disciplined. When people do not allow themselves to be disciplined, they fall into temptation, because they have a wrong sense of judgment to discern what is wrong from what is right.
For instance, if someone plagiarizes and knows in his heart that the publication he is laying claim to is not his work. Why should such a person claim what belongs to another person? It is totally wrong; you cannot claim what you did not work for or copy something without giving credit to the author. As a lecturer that is being paid monthly salary but refuses to go to classes or teach, you have your children overseas or elsewhere but those under your nose, you refuse to lecture them, that is a wrong sense of judgment. Some staff do not have the fear of God, otherwise they would have stayed away from these ills. That is where some private universities come in. In ECU for instance, students must be given adequate attention and care. We have rules guiding staff and students. When you come to a private university like ours, you must discipline yourself and maintain the rules and regulations.
In what ways can quality be interpreted at the tertiary level?
Quality entails doing things right. In other words, quality output should manifest in all the assignments being handled in our tertiary institutions in terms of teaching (test and computation), administration and organisation. From what I have observed in most Nigerian universities, some academic staff do not believe it is their duty to monitor students or be responsible for them whether in private, state or federal. Lecturers are responsible for the behaviour of their students. For us in private universities, to overcome that, we employ courtesy officers who are basically used to monitor students' movement, attitude and behaviour on campus, including their dress code to ensure that they are compliant with the rules and regulations. Care for students is one of the key components of the duties of the staff in any tertiary institution. The moment the element of care is neglected, that is no doubt an invitation to chaos and a distortion of the peaceful coexistence that should pervade the campus. It is very important for students to have the right atmosphere to study to enhance learning.
How has the university contributed to the development of the immediate community?
Part of our duty here is to ensure that we serve the community where we are located. Though Kiagbodo is a small town, God has blessed her with a university and from history, any university town is bound to develop over time. As an institution, we interact with the community from time to time. Many of our junior staff are from Kiagbodo. Our staff members also live and transact their commercial activities in the community, just as members of the community have business outlets on campus rendering one form of service or the other. Members of the community actively participate in our remarkable programmes such as the Christmas Cantata; distinguish lecture series and other functions. These are some of the ways in which we foster town and gown relationship. By way of extension, the university has special provisions for the less privilege, the homeless in the community and they are also beneficiaries of our periodic evangelism programme.
What is your view about institutions that create class among children of the rich and poor?
I do not support this. When I was at Bowen University, the idea was suggested to me that we should allow students to have special hostel dedicated to the children of the rich, but I refused. I believe that in certain areas, all students should be made to pass through equal treatment. This practice to me is not necessary as it discourages the less privilege student with genuine desire to learn when he is constantly exposed to oppression and treated as a second class. The practice could thrive for the off campus system, but not within. So long as everybody is on campus, they should ensure that everybody learns at the same level and nobody will feel disadvantaged. Academic environment is meant to impart knowledge, creating a class within the system is very bad; a proud heart cannot learn anything. It brings enmity and hatred. The cafeteria is there for everyone to buy what they want within the same ambience. My conviction is 'let us bring them up together'.
The government keeps establishing more universities without taking care of the existing ones, where did we get it wrong?
I do not see any problem in establishing more universities at all levels because the existing universities do not have the capacity to absorb the teeming population of admission seekers. For instance, out of the 1,840,225 candidates that applied for admission in 2017, only 556,000 representing 26 per cent of the candidates were admitted into universities. What I see as not proper is the lack of accountability of funds government releases for projects, there is no transparency and proper monitoring of what is going on. It is the duty of government to monitor funds it released for projects from the commencement to final handover. Our universities are not adequately staffed. Establishing a university is a capital intensive project which may not yield any profit in the long run because ordinarily, it should be a cause and not a business venture. We keep on having ASUU strikes because the existing universities are not properly funded. In private universities within our limited resources, we make great exploits: For instance, when you go to Bowen University where I was the vice-chancellor for 10 years, the chapel, library and student hostels were my handwork. I like to build, equip and see students happy. That is the source of joy and why I enjoy my job as a vice-chancellor.
At the end of your tenure in ECU as vice-chancellor, what do you want to be remembered for, and what is your view about issues in sustainability?
One issue that is constant is change and the fact that man by nature is transient; times and trends do not remain forever. Hence, it has always been my zeal to act well my part in any given circumstance, for there the honour lies. The legacy I will like to leave behind is the value I have been able to add to students and staff's lives in all ramifications, within and outside the university system. This is because by the special grace of God, I have been fortunate to have the best of training both at home and abroad; and at the same time have been exposed to various forms of assignments as early as two years into my career in academics since 1972, having served virtually in various administrative and academic positions within the university system in Nigeria and outside Nigeria, and most importantly serving as vice-chancellor for a period close to 15 years now.
That is why I am striving at all times to give back to the society through my stewardship. That is why I am highly committed to building physical and human resources of tomorrow. I would want to be referred to as a builder, who through the help of God who gave me the opportunity to serve, has been blessed to add value to mankind in whichever environment he finds himself as a man who dedicates his life to adding significant value to others for true transformation. On issues in sustainability, it is my duty to show and lead the way. Succeeding administration is expected to continue in the good works and structures on ground and should constantly strive to improve on them.