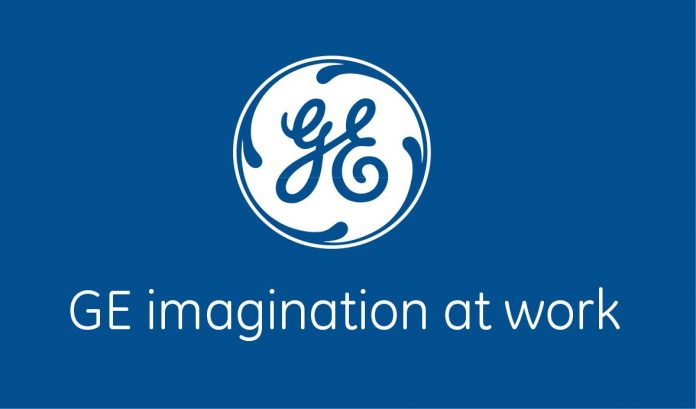 The exit of the multinational from Nigeria'srail deal is the least of its problems, argues Ikechukwu Odoziaku
Less than two decades ago, GE was one of the choicest companies to invest into, in corporate America. Its net worth then was about $600billion, equivalent of the GDP of Belgium, equaling the market value of Facebook, and as well the combined market value of Boeing, the giant American aircraft manufacturer, 3M and Honeywell put together. All that is now history going by the litany of woes that has now become the lot of the corporation.
Due to series of events arising from its unbridled expansionist appetite and acquisitive drive, management failure and investor reaction, dictated by market trends, the once-sort after GE and its stocks, have fallen, nose-diving to an abysmally low market value of just $100billion. Even at that, no one can put a bet that the stock price would not fall further.
GE's disengagement from its rail concession agreement with Nigeria is just one of several failed deals it had struck with clients across the globe, including the power generation contract it signed with the Kaduna State government that never saw the light of day. The failure of the American conglomerate to see its rail contract through with the federal government, just goes to prove that the days of this erstwhile global player, in several sectors, spanning health, power, insurance, finance and aircraft engines, among others, are numbered.
The 9/11 Al-Qaida terrorist attack in 2001 was the beginning of the dwindling in fortunes of GE, as the incident badly hurt its jet-engine and insurance businesses, but events in the last couple of years have been particularly brutal and punitive.
In just under two years (2017-2018), GE's shares fell 80 per cent, 45 per cent of that was recorded in 2017 after cash-flow shortages and weak sales in its power unit. Following other incidences, the shares have further crashed another 35 per cent so far this year. The consequence of this development was that GE, a 100 -year-old company, lost its place in the Dow Jones Industrial Average in June, this year. In response, more investors dumped the stock.
Not done, just three months ago, in mid-September, the conglomerate took a sharp dive when new questions arose over its critical power segment business. Investors were taken aback and scared by GE's acknowledgment that its flagship gas turbine was suffering from an "oxidation issue" that prompted a customer to temporarily shut down two U.S. power plants. Although the company said a solution has been found, the continuous slide in its fortune, even as late as three weeks ago, is a reflection of waning investor confidence in the once cherished GE.
Added to this, is the frequency of CEO turnover. In just about two years, three chief executives have taken turns, another indication that there's haemorrhage somewhere. Welch, Jeffrey Immelt, Flannery, and still counting. These have taken measures they deemed fit, including plans to narrow GE's focus to only aviation, power generation and renewable energy, as well as looking to shrink the bulk of the remaining finance operations that took a massive hit in the 2008 financial crisis.
Sadly, none of these rejuvenated the stock, leaving short-term investors waiting for the slightest chance to offload. GE has become the third-largest short among industrial conglomerates, coming behind Toshiba and 3M in receding influence and reckoning. And still no respite.
The US Securities and Exchange Commission (SEC) and the Department of Justice (DOJ), have turned their prying eyes on GE in an investigation, leaving stakeholders wondering what the outcome of these portend for the company. As admitted by GE, the US federal government is probing a $22 billion accounting write down of the slumping power division. The huge charge, analysts posit, reflects the deterioration of businesses GE acquired. GE said it is providing the Justice Department and the SEC with documents and other information requested, as they continue their work on these matters. Again, GE shares retreated to a nine-year low on the disclosure of the news of the federal government's investigation, with analysts saying the development is going to be a cloud that overhangs the company until things get cleaned up.
The SEC and Justice Department often work closely together when investigating potential financial crimes. If the SEC finds something "problematic," it typically shares that with Justice Department investigators. In general, the DOJ becomes interested when it looks like there is some effort to conceal the true health of a company. If the Justice Department finds wrongdoing, prosecutors could consider a wide range of charges against former and current GE employees, including fraud, making false statements and conspiracy.
The investigations have deepened GE's legal troubles. The company faces at least three different inquiries from the SEC as well as two from the Department of Justice. This is what the new CEO, Larry Culp, the first outsider CEO in the company's 126-year-history and successor to John Flannery will have to contend with. "It's definitely unusual. I don't know of companies that I cover that have that many investigations going on," said Windau, a US Attorney.
GE announced in January that the SEC was investigating its accounting tactics as well as a $6.2 billion insurance loss that caught shareholders off guard.
In 2009, the SEC charged GE with accounting fraud, alleging the company used "overly aggressive accounting" to make false and misleading statements to investors. GE paid $50 million to settle charges, but it neither admitted nor denied wrongdoing.
The Justice Department is also investigating WMC, a subprime mortgage business that GE shut down in 2007.
Part of GE's romance with the Nigerian government in the rail concession deal, was to create a new funding paradigm and act as an inducement for other private sector investors in the nation's quest to revamp its decaying infrastructure across the various economic sectors.
It was also aimed at creating hundreds of primary and secondary job opportunities for the transportation industry. But that was as far as hope could go. Right now, the hope of creating jobs in that sector with GEs collaboration is now a façade. GE can't offer any bailout of itself in America, talk less of Nigeria.
GE may have once been a thriving $600billion conglomerate, but the reality today is that the enterprise is a failed, or failing entity.