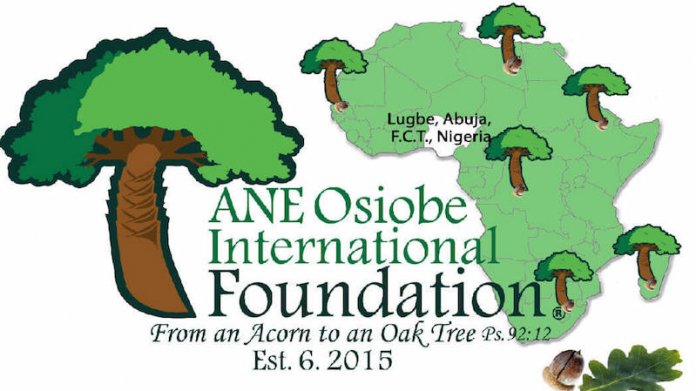 Olawale Ajimotokan and Udora Orizu in Abuja
The Ane Osiobe International Foundation has regretted the neglect of children with special needs from quality education and support from government and the society.
The foundation at its second 2018 outreach, donated textbooks, notebooks and other materials to the L.E.A. Pilot Science Primary School, Special Education Resource Centre, Gwagwalada, Abuja to enable the students and teachers engage in smooth learning activities.
The Lead Programme Coordinator, Jessy Ante, who represented the President of the foundation, Dr. S.A. Osiobe, said often children with special needs are isolated and made to feel as if they have nothing to contribute to the society, adding that the society should treat them with empathy.
"This is another step towards achieving the numerous goals of the foundation. There is still so much to be done to increase the literacy rate in Nigeria. These children hold up so much hope and enthusiasm for the future, but they are often neglected by society. Our mission is to fuel the potential in them and it will be our pleasure to have everyone lend a helping hand."
The Lead Programme Coordinator, Ayodeji Falade said the foundation will soon extend the outreach to students in tertiary institutions and empower them to proffer solutions to some of the academic problems in Nigeria and Africa.
He said the foundation has the objective of meeting the sustainable development goals, eradicate hunger and also empower them to embark on researches that will solve academic and other problems.
The Head of Special Education Unit, Pilot Science Primary School Abuja, Comfort Decide thanked the foundation for the attention given to the special needs children in the school.
The event was the foundation's second outreach this year, and the seventh since its establishment in 2015, in honour of Mrs. Ann Eloho Osiobe.
The foundation is a non-profit organisation established by Ejiro Uriri Osiobe also known as Jiji E.U. Osiobe and co-founded by Nyore Eloho Osiobe, with the mission to increase public understanding on the benefit of supporting the educational advancement and supporting children that desire sound education and provide them with the opportunities for a level playing field.