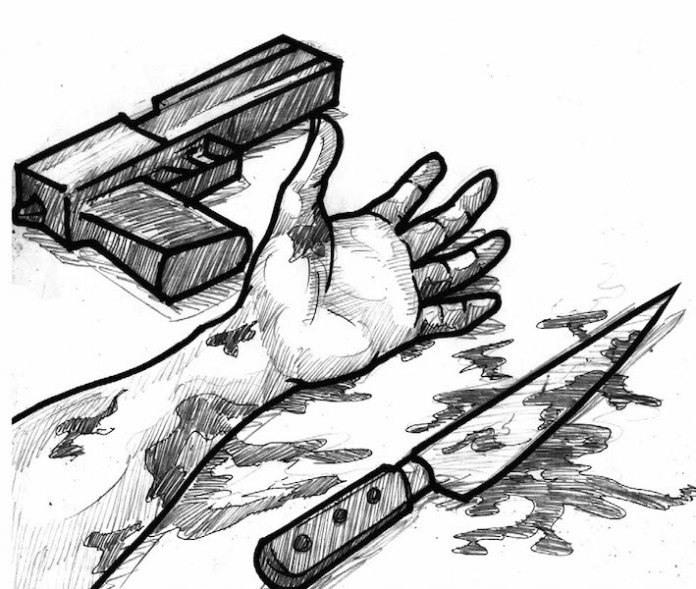 The security agencies should do more to fight cultism
While Lagos has been the epicentre of most of the recent cultist upheavals on account of the notorious operations of 'Badoo Boys' in Ikorodu where they rape, maim and kill their victims for money rituals, this menace is not restricted to the nation's commercial capital. It is a national problem for which many of our young men and women are involved.
From north to south, east and west, the menace is now so common that many streets in the country are swarming with one cult group or another, although the challenge is more in the southern part. For instance, in Ekpoma, Edo State, some 11 students of the Ambrose Alli University, were killed recently in cult-related violence while the streets of Benin, the state capital are infested with cultists. This bestiality, which had its roots in one of the tertiary institutions several decades ago, has become a monster now threatening the entire landscape.
That this incandescence in cult-related violence across the country should be of concern to all critical stakeholders in the Nigerian project is no longer in doubt even when many factors account for why youths join these dare devil gangs. While some individuals subscribe to cultist groups in order to fight perceived injustice against their ranks, others do so in order to satisfy some base desires and needs. There are also individuals who join cult groups for ego. They want to make name and be regarded as powerful people among their peers. But particularly worrying is that cultism is a pervasive activity among students on our campuses, who join the groups in their bid to exercise authority in addition to exacting revenge over rival groups. It is also obvious that there is a lot of dirty money to be made from such gangs.
The main concern is that these young men and women unleash violence, anguish and pains on their victims, families and the larger society. For them, the association with a cult group, usually after an oath of initiation, is a ticket to prestige and greatness. They believe that they could influence decisions as well dictate the outcome of elections, both on their campuses and outside. We cannot continue to feign ignorance that many politicians use cultists as private armies to deal with their opponents and manipulate results during local and national elections. Therefore, this anti-social behaviour is thriving because these young men and women have patrons and enablers who engage their services for dubious gains.
No sane society should condone this barbarity that constitutes a threat to national security and besides putting down the future of our young people. So, we call on the government to deal ruthlessly with the problem of cultism, including taking appropriate measures against the sponsors. It should not hesitate to apply the full weight of the law in dealing with culprits who must be fished out.
Proliferation of cult groups in our higher institutions of learning does not project an atmosphere that bodes well for transfer of knowledge and security of students. Government should ensure our schools are safe by curbing the activities of cultists. This can be curtailed through sensitisation and drumming to the students the evil nature of cultism through workshops, symposium and other forms of awareness campaigns.
The authorities must put an end to cult activities which adversely result in destruction of property, killing and maiming of fellow students and even lecturers as well as disrupting the peace on our campuses. Our security agencies should rise to the occasion by stemming the activities of these criminal elements across the country.