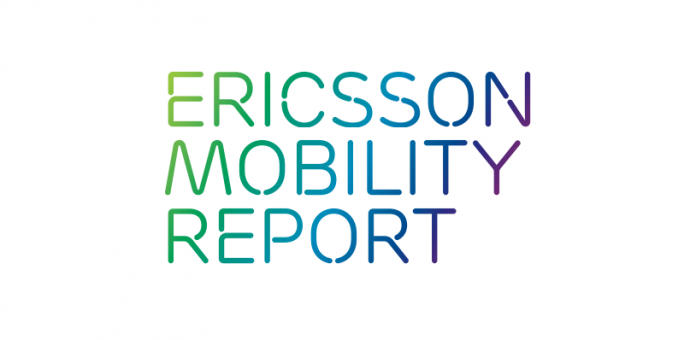 By Emma Okonji
The latest edition of Ericsson's Mobility Report has projected that 5G is expected to reach more than 40 per cent global population coverage with 1.5 billion subscriptions for enhanced mobile broadband by the end of 2024.
According to the report, this would make 5G the fastest generation of cellular technology to be rolled out on a global scale.
Nigeria, which is part of the global population to experience 5G growth, last week, announced its readiness to rollout 5G services across the country by 2020. Currently Nigeria operates on 3G and 4G services that are being provided by telecommunications operators.
5G is expected to increase speed of internet connectivity and also boost machine to machine communication as well as human to device communication, where humans will communicate and remotely control 5G connected devices. Humans will also be able to use dedicated 5G devices to check their health status.
The Ericsson Mobility Report predicted that cellular Internet of Things (IoT) connections would surpass four billion in the next six years.
This is just as global mobile data traffic grew 79 per cent year-on-year in Q3 2018.
Key drivers for 5G deployment include increased network capacity, lower cost per gigabyte and new use case requirements.
North America and North East Asia are expected to lead the 5G uptake. In North America, 5G subscriptions are forecast to account for 55 per cent of mobile subscriptions by the end of 2024. In North East Asia, the corresponding forecast figure is more than 43 per cent, the report said.
In Western Europe, 5G was forecast to account for 30 per cent of mobile subscriptions in the region by the end of 2024.
Analysing the report through video conferencing, the Head of West Africa at Ericsson Middle East and African operations, Nora Wahby, said of the 4.1 billion cellular IoT connections forecast for 2024, North East Asia was expected to account for 2.7 billion – a figure reflecting both the ambition and size of the cellular IoT market in this region.
According to her, mobile data traffic grew 79 per cent between Q3 2017 and Q3 2018, with China a key engine.
"Mobile data traffic in Q3 2018 grew close to 79 per cent year-on-year, which is the highest rate since 2013. Increased data-traffic-per-smartphone in North East Asia– mainly in China – has pushed the global figure notably higher.
"With a traffic growth per smartphone of around 140 per cent between end 2017 and end of 2018, the region has the second highest data traffic per smartphone at 7.3 gigabytes per month. This is comparable to streaming high definition (HD) video for around 10 hours per month," Wahby said.
The Executive Vice President and Head of Business Area Networks at Ericsson, Fredrik Jejdling, said: "As 5G now hits the market, its coverage build-out and uptake in subscriptions are projected to be faster than for previous generations.
"At the same time, cellular IoT continues to grow strongly. What we are seeing is the start of fundamental changes that will impact not just the consumer market but many industries."
The Executive Vice Chairman of NCC, Prof. Umar Danbatta, las week said trial testing of the rollout plan for 5G has commenced in the country beginning with the Eko Atlantic Project, where broadband data would drive connectivity and allow humans to interact with connected devices to check their health status and remotely control home appliances without physical contact.
Danbatta, acknowledged the deficit in infrastructure rollout and spectrum availability in the country but added that the NCC was already working to address the challenges.
He said NCC would begin with the available 26GHz, 38GHz and 42GHz to drive 5G rollout in the country.
Danbatta said, "NCC is already working on the three key factors that will drive 5G deployments, which include infrastructure, spectrum and regulation ahead of the 2020 rollout date.
"We will rely on existing policies and regulation and still come up with additional policies and regulation that will address any hiccups."
Also speaking, the Head, sub-Saharan Africa for GSMA, Mr. Akinwale Goodluck, said although Nigeria still operates 2G and 4G networks, they will gradually give way for 5G as demand increases among the millennial, who are the digital natives.