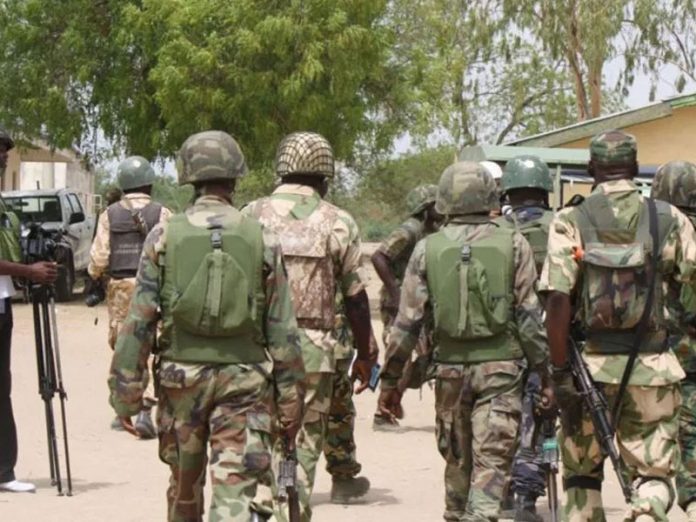 Says each prisoner's feeding costs less than N200 daily
By Onyebuchi Ezigbo in Abuja

As part of efforts to curb insurgency, the federal government has approved the deployment technology-enhanced measures to monitor the country's borders.
The Ministry of Interior has also clarified THE issues of prisoners' feeding, saying that contrary to insinuations that prisoners consumes N14,000 daily, the actual amount spent on each prisoners' feeding is less than N200.
The Special Assistant to the Minister of Interior, Hon. Aliyu Ibrahim, made the disclosures during an interactive session with journalists at the National Secretariat of the All Progressives Congress (PAC) in Abuja at the weekend. 
He said in view of the federal government's determination to stop the activities of insurgents, approval has been given for the ministry to deploy special technology for e-border management system in all border areas in the far north areas, particularly the North-east.
 "The borders have been looked at; we have approval for deployment of technology, which is what people will say is E-border management system. Again the concept has been proven and has been tested, at the back end we've deployed a full command and control centre or situation room in the Ministry of Interior where all our borders are monitored online real time by the minister."
He said the Immigration Services is currently deploying the facility that will assist in checkmating unauthorised entry and exit within border lines in the North-east area.
Speaking on the feeding, Ibrahim said there is no truth in the report that prisoners consume N14,000 daily.
Against the background of of public outcry over the statement credited to the Minister of Information and Culture, Alhaji Lai Mohammed, that the government is spending N3.5 million daily to feed detained leader of a Muslim group, El-Zakyzaky, the minister's aide said that currently, the maximum amount any prisoner can consume is N200 or less.
Ibrahim said: "I can boldly look at anybody in the eyes and tell them that the minister has no say of whatsoever, in terms of the process of who get to feed the prisons or not, when people get up and say 14,000, I laugh, because I was at the National Assembly when we even increased the amount from N240 a day to N430 a day per inmate. 
"And that is what is obtain right now amd out of that N430/N450, you take away profit from the contractors, tax, cost of energy to cook the food, so essentially what we are feeding our prisoners with net is probably about N170/N180 certainly less than N200.  
" "So when people quote this fantastic amount some of us will ask if truly we are feeding our prisoners with N14,000 per day, maybe we are all better off in prison, at least we are sure of eating KFC and drinking cocacola everyday, so there is absolutely no truth in that whatsoever.