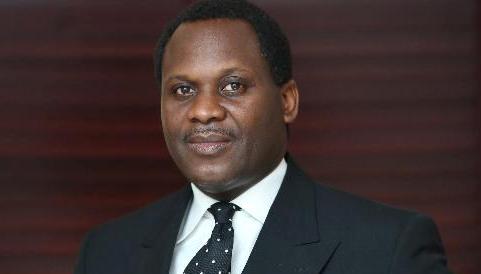 By Peter Uzoho
The Director-General of the Consumer Protection Council (CPC), Mr. Babatunde Irukera, has called on electricity distribution companies (Discos) to address the issue of arbitrary billing which he described as one of the major concerns always raised by electricity consumers in the country.
He therefore, urged the Discos to entrench transparency in their billing process.
Irukera, gave the advice at the customer engagement/town hall meeting in Lagos, that was organised by the Eko Distribution Company (EKEDC) in collaboration with the CPC.
"It's very clear to us, we have taken a very clear position that there are a few things that we think are absolutely unacceptable. One of them is the arbitrary bills – billings that have no rational basis or support from the use standpoint.
"Secondly, group disconnection, because what that does is to penalise some of the people who have behaved appropriately for the conduct of those who have behaved inappropriately," Irukera said.
The CPC boss also urged the Discos to address excessive outages, adding that illegal escalation and mechanism that allows things that have gone wrong to remain for a significant period of time needs to be addressed.
He specifically urged the Eko Disco and other distribution companies to be always transparent in their billing process, saying they should be sensitive to what consumers are experiencing.
He also urged them to be responsive and always intervene in customers' complaints and challenges with electricity.
Also speaking to the press on the sidelines of the meeting, the Managing Director of Eko Electric, Mr. Adeoye Fadeyibi, said the meeting was refreshing and fruitful.
Fadeyibi noted that the end goal of the company was to ensure it delivers regular power supply to its customers under a safe environment while also ensuring that the deserved bill was paid.
Reacting to the CPC boss' position that customers should pay only what they consume, Fadeyibi said as a business that is accountable for the whole market – the Gencos, TCN, NEC, Discos, the system must rightfully pay for all the power that come from the grid to the people. "So who then accounts for the losses?" he asked.
"We all agreed that there is a problem, we all agreed to face the problem together. So issues of those by-passes, issues of overloaded transformers, issues of group disconnection, issues of arbitrary billing. Yes, we define each of those problems, so how do we now reduce or even eliminate them. So for us today was fantastic.
"We talked about the Meter Access Providers (MAP) as something that will create a lot of relief to the system; we can do faster under a separate kind of agreement as being managed also by the regulator (NEC). But we are also clear to state that an ideal situation will be everywhere from the feeder to the transformer down to every enumerated customer is metered, that's the ideal situation. Continuing to meter arbitrarily at different locations doesn't solve the problem."