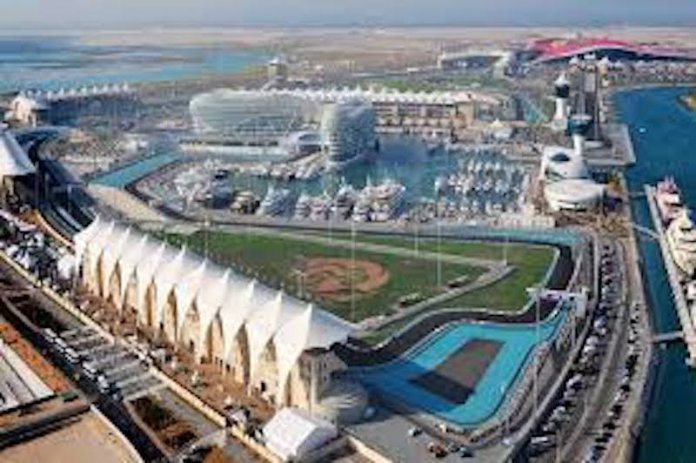 A few years ago, the Abu Dhabi Grand Prix was an annual convergence point for a lot of Nigeria's bourgeoisies and new money, wealthy public officials, businessmen and private-jet –cruising oil and gas entrepreneurs. A spectacle like none other, the United Arab Emirates' capital lists to the adrenaline-fuelled thrills that are aplenty as the world's racing elite go wheel-to-wheel upon the twisting, twenty-one corner circuit. Aside the race, Abu Dhabi's Grand Prix has celebrity-studded after-parties alongside performances by some of the world's biggest rock stars.
Thus, whenever it is that time of the year, Abu Dhabi bursts at the seams with the invasion of this Nigerian moneyed set. In fact, there is hardly anywhere you would visit in the city and not feel their ostentatious presence. They rent out villas and palazzos offering stunning views of the high rises and Marina which they navigate with luxury boats. At the races proper, they hire exclusive stands or buy out premium seats which offer some of the most incredible panoramic views in motorsport. At the end of every day, they storm nite clubs and make it rain with expensive champagnes or throw gaudy parties where they usually have for company some of the finest species of the womenfolk flown from all over the world.
But that was then. The story has changed. In the last couple of years, the attendance of Nigerians has dwindled. Now, the Abu Dhabi Grand Prix is gradually being taken over by that despicable class –Yahoo Boys – who have too much illicit cash to burn. On Instagram especially which is their playing ground, the Grand Prix newbies gleefully post pictures and videos of the lavishness the original cash kings would otherwise not let the world see. Posers have been raised in many privileged circles as to what went wrong; why is it being shunned by those who used to swear by the annual visit. The consensus has been the downturn in the Nigerian economy especially since the advent of the Muhammadu Buhari administration with his flip flop economic policies.