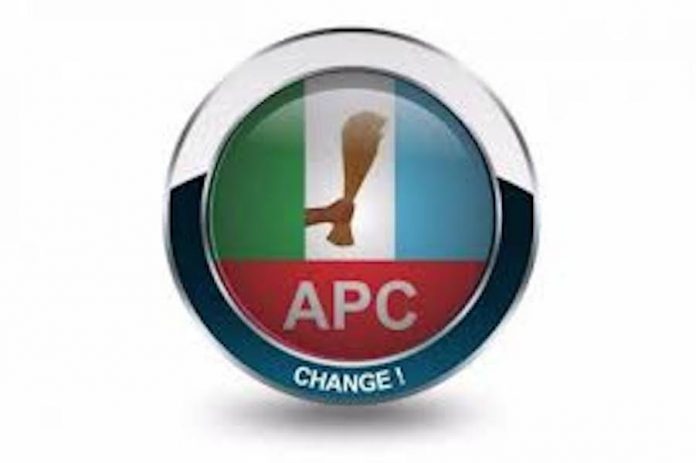 By Deji Elumoye in Abuja
The Kano State All Progressive Congress Caucus in the National Assembly has described the Senator Rabiu Kwankwaso-led opposition in Kano state as inconsequential to the re-election bid of Governor Umar Ganduje.
The lawmakers, including two Senators and 14 House of Representatives members, also pledged to deliver five million Kano votes for the re-election bid of President Muhammadu Buhari.
The legislators led by Senator Kabiru Gaya (Kano South) in a four- page release in Abuja Thursday described Kwankwaso-led opposition in Kano state as an empty shell that cannot thwart the re-election of both Governor Ganduje and President Buhari during the February, 2019 general elections.
They added that aside Kwankwaso and his handful of supporters, making empty noise against the state governor and President Buhari, some other moles within government were also allegedly undermining the Kano State government and by extension, President Buhari-led federal government .
"The most unfortunate aspect is that certain roamers in the corridors of power who are more interested in their own personal ambition rather than the collective success of the Buhari Administration have keyed into this devilish scheme not only to undermine His Excellency, Dr. Ganduje, but also to throw spanners into the electoral fortunes of Mr. President as far as Kano State politics is concerned.
"These roamers who also double as moles are empty vessels and bad belle politicians who played little or no role in the election of Mr President in Kano State before Mr President through his magnanimity brought them on board but are now capitalising on that privilege by trying to harm the interests of Mr President and the APC government in Kano State .
" They are shameless masters in the art of promotion of selfish agenda over and above the collective interest of APC and Mr President, through stealth deceit and treachery.
"We call on Mr President to be wary of these people. These moles must desist from their treacherous actions forthwith. They should be wise to understand that any evil scheme designed by the opposition and supported by them if allowed to foster will not only affect His Excellency, Dr. Abdullahi Umar Ganduje, but Mr. President in the forthcoming elections".
The lawmakers who refused to comment on $5m bribery scandal recently leveled against Governor Ganduje being a matter already in court, passed vote of confidence on the governor and President Buhari.
"As major stakeholders in Kano State, we hereby state unequivocally that His Excellency, Dr. Abdullahi Umar Ganduje has performed creditably well in the saddle of captainship of the State and has therefore earned our unalloyed support and vote of confidence.
"We hereby enjoin him not to be distracted by the agents of darkness but to keep up the good works he is doing in Kano State. No amount of blackmail and subterfuge can obliterate the excellent work that his Excellency, Dr. Abdullahi Umar Ganduje has done and is still doing in Kano State. All hands must therefore be on deck to support Governor Ganduje to win his re-election in 2019 in order to continue his good works in the state.
"Finally, we call on the opposition and their selfish collaborators in our government to desist from towing the devilish path of character assassination and outright falsehood and embrace issue- based campaigns as we approach the 2019 elections", the legislators further said.