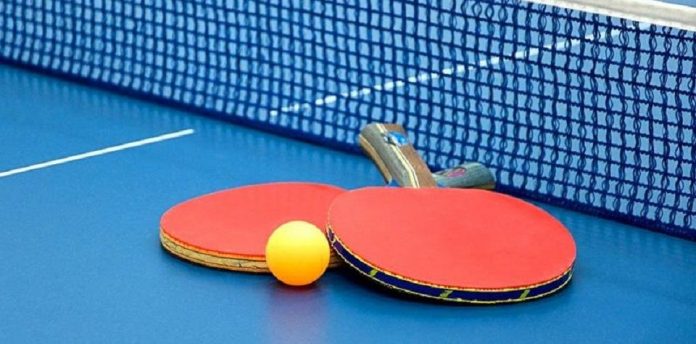 Toddler, Semilore Owoiya was the main focus of the day yesterday at the ongoing 50th Asoju Oba Table tennis championship as she managed to break her height disadvantage but showed great potentials against other players to give the fans a lot to cheer.
Her status cannot convince that she is one of the players listed to compete in the cadet and junior divisions but five-year-old player proved everybody wrong when she stepped on the table for an encounter in the cadet event.
Her grip of the racket was not firm but she managed to return service to her opponent by holding on to the table. Even she was not expected to win any point in the encounter but the youngster dazzled with her strokes that fetched her some points despite losing 0-3 (3-11, 4-11, 3-11) to an experienced opponent – Patience Ojo, the pupil of Akinsemoyin Nursery and Primary School, Surulere was excited making her debut in a tournament.
Despite exiting the tournament early, Owoiya is relishing the experience and excitement of the championship. "I am so excited competing in my first tournament. It was not that easy playing on a big table like this and in front of a large crowd. But I am so happy that I was able to put to use all the training my mother has given me since I decided to embrace table tennis. I look forward to more competitions," the youngster said.
Her mother – Yetunde Thompson, a semifinalist at the 2006 edition of the championship explianed that she decided to introduce table tennis to her daughter in a bid to continue with her legacy. "I played to certain stage and at 45, I feel I cannot continue to play again and training my daughter will still keep me close to the game. I also believe she can achieve what I cannot achieve as a player. But she must also do this with her education because I only had school certificate but I want her to exceed every of my limitation in life," Thompson said.
Like Owoiya, six-year-old Fatiu Animasahun was another youngster that caught the eyes of fans at the Molade Okoya-Thomas Hall of Teslim Balogun Stadium as the tournament enters crucial stage today.