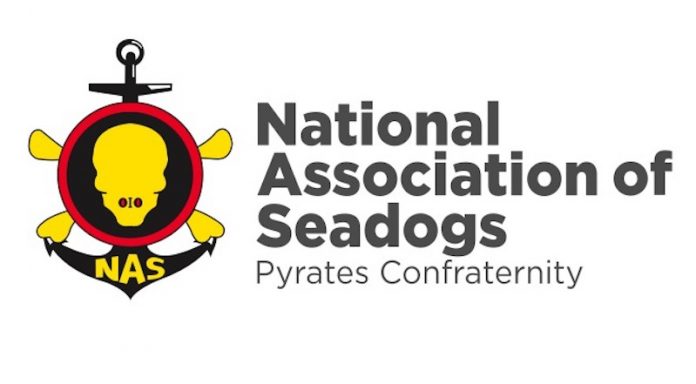 Kasim Sumaina in Abuja
The National Association of SeaDogs (NAS), Pyrates Confraternity, has called on the Muhammadu Buhari led administration to do all it can to reform orphanage homes across the country through the introduction of sole administration into the system.
The group observed that it has put machinery in motion to actualise the reform, adding that it will align with every government's efforts at ensuring that the less privilege in the country has a guaranteed future at all fronts.
To this end, NAS said it will partner the Destined Child International Foundation, an Abuja-based NGO to provide educational empowerment in the area of French tutoring to children of the Abuja orphanage home in Karu.
The President, Sahara wing of the association, Mr. Stanley Nwodo, said this during the association's visit to the motherless babies' home in Karu, where it donated food items worth millions to the children.
He said the members were at the orphanage to show love to the children who do not have the opportunity of getting much care from their parents.
"This is the second time the association will be visiting the orphanage to identify with them by giving them welfare packages to make them happy."
"We have officially adopted this orphanage home as the first point of call to every of our welfare package, we are going to collect the data of all the children here and source for sponsorship for their education and make them better persons in the society."
Nwodo urged the children to stand tall and work towards being responsible citizens, adding that they must always play by the rules given to them by their guardians.
Also, the Publicity Secretary of the association, Mr. Udegbunam Morah said the group is working towards the reform of orphanage homes in Nigeria through the introduction of sole administration into the system.
He said the idea behind the planned reform is to increase the flow of funds and improve the living standard of all orphans in various orphanage homes in the country.
Morah added that NAS will work with the FCT Child Welfare Department and other stakeholders to ensure that the planned reform is achieved.
A member, Mr. Jude Ogida called on the government to relax the bottleneck procedures place before the adoption of a child from any orphanage because the adoption is done to relieve the home the burden of taking care of the child.
The accountant, Mr. Inaede Felix, who responded on behalf of the orphanage, thanked the visitors for showing their hands of love to the children. He said it is not easy to show love with much welfare package going by the current hardship in the country.