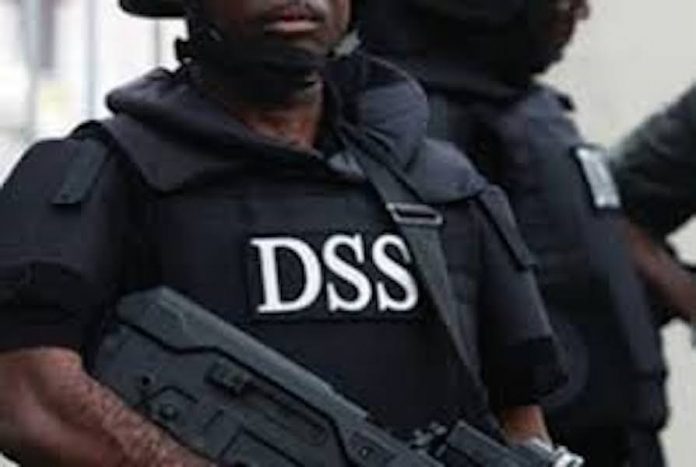 The Department of State Service (DSS) yesterday in Lagos rescued an American citizen, Tawanda Lynn Jackson, allegedly held hostage by one Mathew Adedoyin and an accomplice.
The Director of DSS in Lagos State, Mrs Betty Adoki, confirmed the rescue operation to journalist at her Shagisha office, stressing that the victim met the suspect on social media.
According to Adoki, Jackson, 46, had arrived in Lagos on November 11 and was received at the airport by Adedoyin.
It was revealed that the suspect decided to hold the victim hostage on November 21, upon which she was allegedly raped several times.
She said the American Embassy in Lagos had reported Jackson's abduction to the command and they immediately commenced investigation.
The DSS boss said there was a raid on the hideout of the criminal by a team of security operatives, including military personnel of the 9 Brigade, Nigeria Army, Lagos.
Adoki said the suspect had lured the black American mother of five through social media to Nigeria, purportedly for a visit, claiming to be a wealthy prince from Arogbatesu royal family of Ile-Ife, Osun State, with the intention of extorting money from her.
She explained that online, Adedoyin, 40, lied to the victim that he was an exporter of ginger and bitter cola, with a large cocoa plantation. He claimed that he had a lot of slaves working for him.
"On November 26, 2018, at 2.00am Jackson was rescued from the captivity of these criminal elements who are suspected to be internet fraudsters and kidnappers.
"Jackson was held hostage at No. 7, Akanbi Street, Abule Egba, Lagos by one Mathew Adedoyin and his accomplice.
"Adedoyin told the victim that his father was a former king in Osun State, and that he was the heir apparent to the throne. He also lied that he owned several buildings in Lagos, including where Jackson was held hostage.
"But the victim started to suspect foul play when he was losing patience and said he rented the place."
"The suspect, in furtherance to his deceit, reserved Protea Hotel, Ikeja, as accommodation for the victim while in Nigeria, but deliberately, moved her to another hotel to prevent the monitoring of Jackson by the US Embassy.
"He eventually seized the international passport, credit card and the United States identity card of the victim to prevent her possible escape," she further explained.
Adoki said investigation would be intensified after which the suspects would be prosecuted in line with relevant laws.
Speaking to the News Agency of Nigeria, Adedoyin, who claimed to be a real estate agent, denied abducting the victim or raping her. He said it was consensual sex.
He claimed that her flight to Nigeria was of her own volition with the intention of getting married to him.
The suspect admitted that on her arrival, he lodged her at Turn Up Hotel, but had to move her to his friend's house. pending when he could raise money for her return ticket to the United States.
He also denied seizing the victim's passport, saying he only helped her keep it safe after he realised that she was careless with her bag containing the documents anytime they went out.
His suspected accomplice, Idowu Ayeni, said he was uncomfortable when the suspect brought the victim to his house, with no concrete plans on when they intended to leave.
Ayeni, who claimed he works as a litigation officer with a law firm, denied having anything to do with the suspect's plans, saying his involvement was letting them squat for a few days in his abode.