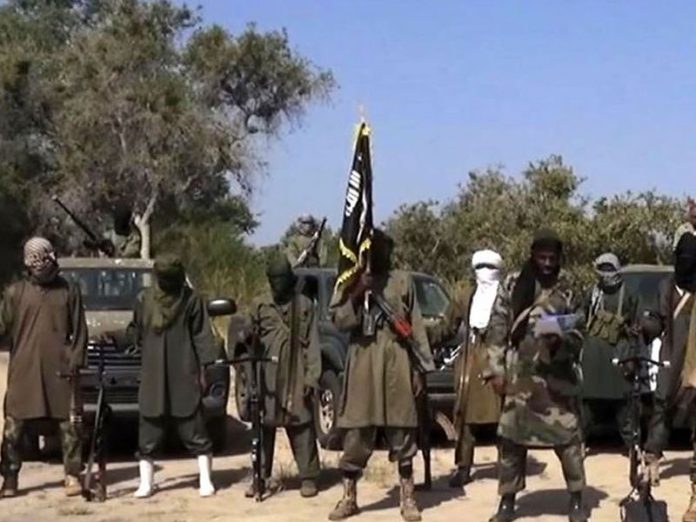 Monday Letter1
Some 6,000 ISIS members that were dislodged in Syria and Iraq have all relocated to the Sahel portion in Africa. If we cannot restrict these dreaded terrorist groups now, there may not be a country called Nigeria in the nearest future. These terrorist groups are threats to 2019 general election. How do you conduct election in a country that is being terrorized constantly by these various militant groups? We must act now before ISIS fighters overrun West Africa.
Up to 6 000 Africans who fought for the Islamic State (ISIS) jihadist group in Iraq and Syria could return home, the African Union's top security official warned late last year, calling on countries to prepare for the threat. Smail Chergui, the AU's commissioner for peace and security, said African nations would need to work closely with each other and share intelligence to counter returning militants. "There are reports of 6,000 African fighters among the 30, 000 foreign elements who joined this terrorist group in the Middle East," Chergui told a meeting in Algiers. "The return of these elements to Africa poses a serious threat to our national security and stability and requires specific treatment and intense co-operation between African countries," he said.  Tens of thousands of foreign fighters joined the Sunni extremist group after it seized vast swathes of Iraq and Syria and declared a caliphate in 2014. But the group has suffered a host of losses to both its territory and military capabilities in the last year.Terrorism is one of the biggest crimes against humanity. Every such crime deserves to be named appropriately, and nations experiencing such owe it to their citizens to act swiftly and decisively against terrorists.
The so-called 'foreign fighters' – African citizens trained in Islamic state terror camps – have returned to Africa and pose a "completely new challenge. Nigeria is currently facing terror threat in the last three years.  There are concrete indications that terrorists are systematically using the stream of herdsmen to come into Nigeria undetected. We can expect [ISIS] or other religious terror groups to stage an attack in Nigeria with the aim of achieving mass casualties among the civilian population and that the risk of attacks by individuals has also not diminished.
Nigeria and other West Africa countries waited for more than 6,000 ISIS that returned from Syria and Iraq to invade them despite the warning from Africa Union in September, 2017. The attack at Metele village in Guzamala local government area of Borno State happened because West African countries are not prepared to fight ISIS. The Islamic State in West Africa claimed responsibility for five recent attacks which it said resulted in 118 casualties. The recent attack is a fallout of the deterioration of security on the Nigeria-Chad border. There is a rumour that Nigeria has problem with Chad in the Multi National Joint Task Force put together to secure Lake Chad basin area and repel Boko Haram terror attacks against all the countries around Lake Chad.
 Inwalomhe Donald, Benin City