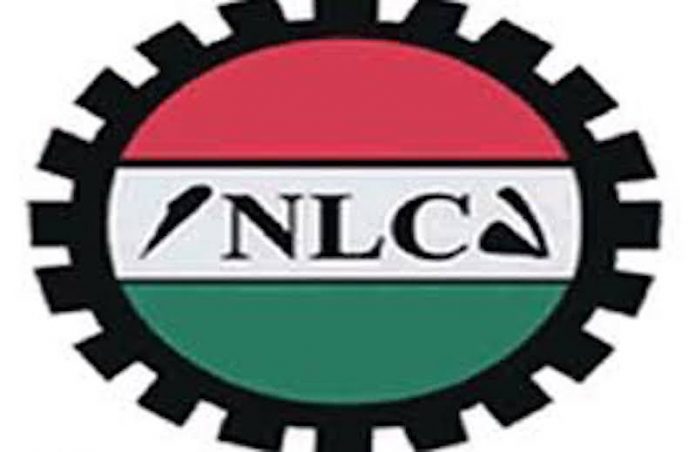 Onyebuchi Ezigbo in Abuja
The Nigeria Labour Congress (NLC) Monday urged President Muhamadu Buhari to expedite action on the proposed N30.000 new minimum wage by transmitting an executive bill to the National Assembly.
NLC President, Comrade Ayuba Wabba, said the delay in acting on the proposed N30.000 minimum wage report submitted to President Buhari by the National Minimum Wage Tripartite Committee was stretching workers' patience to its limits.
The Tripartite Committee put in place by the President to review the National Minimum wage had presented its report to the president two weeks ago, recommending an upward review from the current N18000 to N30,000.
State governors are however insisting that they lack resources to pay the proposed N30,000.
Speaking at this year's Harmattan School of the Congress holding in Abuja, Comrade Wabba said workers were now running out of patience on the implementation of the new wage.
He described as unfortunate the position of some governors who were opposed to the N30.000 new minimum wage, but were spending billions of dollars in the name of security votes which they could not account for.
He also faulted claims that the proposed minimum wage would cause inflation.
Butressing his point, Wabba said in 2008, the salaries of political officeholders were increased by 800 percent but it didn't cause inflation.
He wondered why a mere N30,000 for workers would cause inflation.
"We don't know why the president has not transmitted an executive bill on the report of the tripartite committee to the National Assembly for an enactment into law, because workers' patience is running out," he said .
Regarding the position taken by the Nigerian Governors' Forum, Wabba said: "We have maintained that any governor that said he can't pay the N30,000 should go to his state, gather workers and tell them. They are spending billions of dollars in the name of security votes but once it comes to payment of N30,000 minimum wage, they are saying workers are just 20 per cent.
"How can they say that? Without workers, which include health workers, police, army and others, most politicians can't sleep. Minimum wage is not a favour but a right of a worker because the law states that after 30days, a labourer deserves his wage."
The NLC President also said that labour would press on for the payment of two years arrears since the Act stipulates that the national minimum wage shall be reviewed every five years.
Labour movement had maintained that the National Minimum Wage Act 2011 was due for review in 2016.