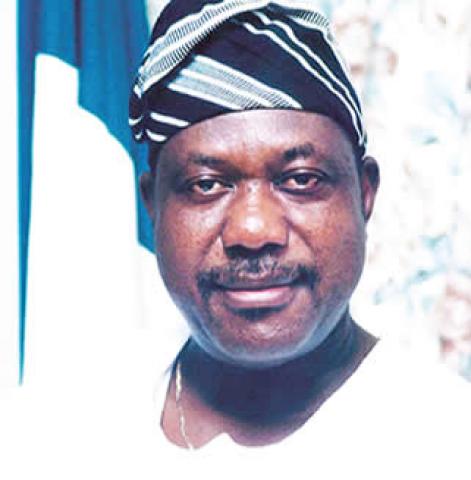 By  George Okoh In Makurdi
A cross section of members of the People Democratic Party (PDP) in Benue State have condemned the visit of the Senator Representing Benue North Central, George Akume, to President Muhammadu Buhari, where the former governor was alleged to have accused the Benue State Governor of masterminding the recent killings by herdsmen in the state.
According to a chieftain of the party in the state, Yorchia Ayu, he regretted that such a statement was coming from Senator Akume who as the senate committee chairman on Army has failed woefully to prevail on the federal government to end the killing of hundreds of innocent people in the state only to make such a spurious allegation.
Speaking during a reception organised by Jima Ya community of Ipav in honour of the Executive Chairman of the Benue State Internal Revenue Service (BIRS), Mr. Terzungwe Atser, at Akaajime in Gboko, Ayu expressed dismay over Akume's comments, saying he would continue to support Governor Samuel Ortom who has courageously stood firm in defense of human lives and property.
"It is high time the people of Benue speak with one voice against those who want to cause disaffection between them and the government of governor Samuel Ortom",  Ayu stated.
Also reacting to Akume's allegation, Secretary to the Benue State Government, Professor Anthony Ijohor, SAN, condemned the utterances and urged the people to be vigilant to resist at any level the senator's antics which he said have characterised his recent public outings both in the state and at the national level.
"It is unthinkable for a man like Akume who is from Benue to go public to allege that the Benue State Government is responsible for the killing of its people. The implication of his unfortunate outing in Abuja is that we have a big problem on our hands. They are now changing the narrative to blame the victim," Prof Ijohor stressed.
In an earlier remark, the Executive Chairman, Benue State Universal Basic Education Board (SUBEB), Philip Tachin, urged the people to stand firm in support of Governor Ortom's re-election, describing Senator Akume's comments in Abuja as shameful.
Tachin said it was shocking that a Benue son would opt to take sides with enemies of the state against his people. He charged the people to "Stand behind Governor Ortom. He has remained resilient and undaunted to ensure our land and destiny is preserved".