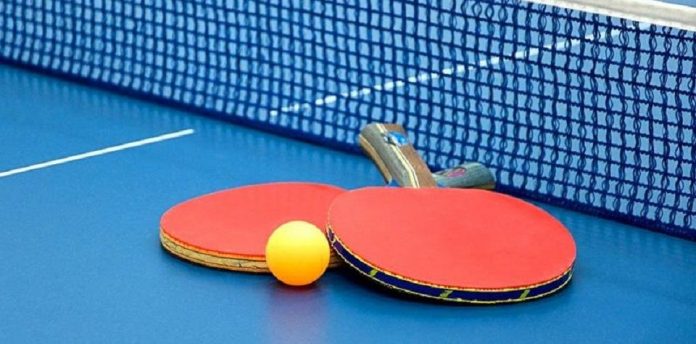 The Molade Okoya-Thomas Hall of Teslim Balogun Stadium will hug the limelight again from today as table tennis players in Lagos begin the race for the top prizes at the 50th Asoju Oba Molade Okoya-Thomas Table Tennis Cup serves off.
With 24 titles at stake this year in the cadet, junior and senior categories, all eyes will be on the men and women singles as surprise packages have been earmarked for the winners in the events.
Several former champions are expected to be in action when the tournament serves off as it promises to be explosive in the singles events.
Also, schools like Indian Language School and Greensprings School are coming with strong teams in the cadet and junior events for the one-week championship.
Nigeria's longest serving table tennis umpire – John Peters who has been officiating at the tournament since 1972 described the tournament as a grooming ground for Nigeria's table tennis stars.
"In preparation for Nigeria's hosting of the 2nd All Africa Games in 1973 in Lagos, the then Chairman of Nigeria Table Tennis Association, Dr. Adegboyega Efunkoya of blessed memory, invited in 1972, interested Sports Clubs members to train as Umpires who would officiate at the Games. I attended and thus qualified as a National Umpire. My first opportunity to umpire Table Tennis was at the 1972 Asoju Oba which was in its 4th edition then.
After a few years, I got involved in anchoring the closing ceremonies of the annual event. The Sponsor, Chief Dr. Molade Okoya-Thomas was so impressed by the manner of my presentation that he nicknamed me "Olohun iyo' which literally means 'the man with a sonorous voice'," the Septuagenarian recalled.
For Peters who is Nigeria's only ITTF blue badge certified umpire, the tournament would continue to attract the best in the country.
"The tournament attracted, and still thus, the best of the best players from across the length and breadth of Lagos State. This has always led to the frequently asked question by journalists at the Press Conference why the tournament was not open to players from outside the State. I remember that the recurring answer of the Sponsor was to refer the journalists to the title of the tournament which was started when he was conferred with the title in 1968.
"The tournament is the longest non-stop for 50 years now in Lagos, in Nigeria and possibly in Africa. It is important to note that every player that has won in it has always gone ahead to become a national champion.  Most of the players who have represented Nigeria came through the tournament," he added.