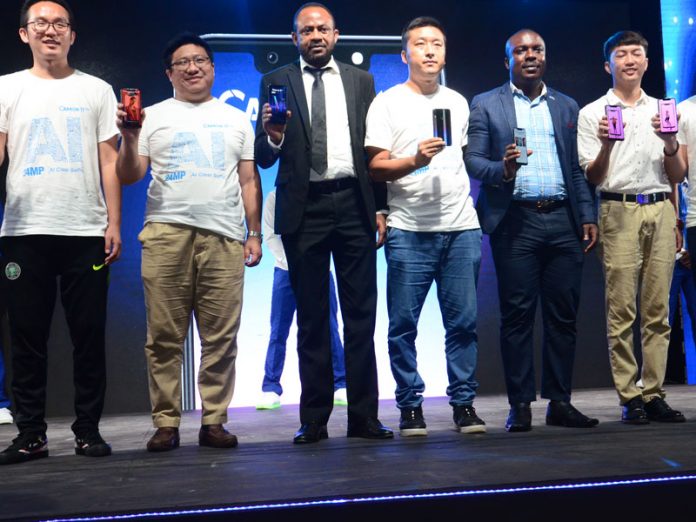 Ugo Aliogo
TECNO Mobile has announced new smartphones CAMON 11 and CAMON 11 PRO for bright and clear selfies with high quality.
The innovations will join the popular CAMON series, which already includes CAMON X and CAMON CM models, and will delight all fans of the self-portrait genre.
According to a statement made available to THISDAY by the Brand Manager TECNO Nigeria, Luke Pan, it was noted that the CAMON 11 duo utilizes improved AI technology for selfie photography in addition to many more AI-powered operational features.
Pan in the statement also noted that together with the super Notch Screen and upgraded multi-tasking software, CAMON 11 and CAMON 11 PRO offer consumers a better user experience.
The statement also stated that TECNO CAMON 11 devices are created for young people who follow the latest technological trends.
It added: "Artificial intelligence (AI) algorithms built into the smartphones are capable of doing a lot of things that previously seemed to be impossible and take the next CAMON representatives to a new level of mobile gadgets. The event was graced by A-list celebrity friends of TECNO mobile, top dealers of TECNO smartphones, representatives of blue chip media houses and government officials.
"The revolutionary AI technology embedded in the CAMON 11 PRO and CAMON 11's camera will elevate the smartphone selfie experience. Selfie-lovers will enjoy the high-end 24 or 16-megapixel front camera, which has advanced and intelligent features based on artificial intelligence.
"AI-technology smartly allows you to create high-quality self-portraits with natural skin color by optimizing the image, thereby achieving brighter colors and sharp contours.
"New AI technology advances include more accurate facial recognition capability. CAMON 11 and CAMON 11 PRO cameras are able to improve self-portraits with the help of AI Beauty by recognizing up to 240points on the face of the subject, delivering better beautification effects no matter the gender or age, and enabling self-learning capabilities based on user preferences, plus other added fun features. "It also supports Face Unlock option and is equipped with its own powerful AI adjustable front LED flashlights, which allows to get beautiful and realistic photos with a certain flash level customized for you."