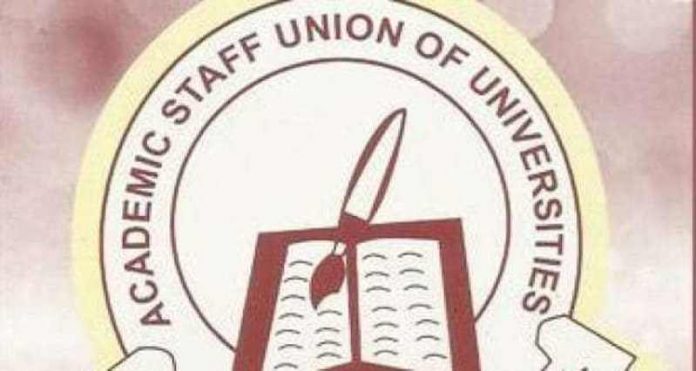 Kemi Olaitan in Ibadan
The Academic Staff Union of Universities (ASUU) has said the strike embarked upon by the union will continue until the federal government resolves all the issues in contention.
Also, the union maintained that the first meeting it held with the Minister of Labour and Productivity, Dr. Chris Ngige, was not substantive, and this, the union said, led to the strike.
ASUU had declared total strike over the failure of the President Muhammadu Buhari-led federal government to fulfill the content of the Memorandum of Understanding (MoU) it signed with the Union in 2017, bothering on revatilisation and funding of universities, unpaid accumulated allowances, release of University staff pension company license, among other issues.
The Chairman, University of Ibadan chapter of the union, Dr. Deji Omole, who spoke with journalists after the congress, said ASUU members will not allow the ruling elite to destroy the heritage of the poor which is qualitative public varsity education.
According to him, Dr. Wale Babalakin (SAN), who is the leader of the federal government team was rejected by the union because he is an interested party pursuing a private university license and will do everything to jeopardise public education funding.
Omole noted that a situation where two members in the FG team are pursuing their private university licenses could only mean that they will not favour funding of public education.
The ASUU boss while maintaining that the three-week old ASUU strike is borne out of genuine and patriotic commitment to ensure a better future for children of the masses and that of the country, dismissed the allegation being bandied by the government that the strike was political.
He said, "How can the strike be political when there are matters that you as government signed into and you failed to fulfill your promises? To us, it is the federal government that is being political with the truth by becoming untrustworthy.
"How can the President and his Vice be asking Nigerian universities to become one of the leading universities of the world without making the same commitments responsive and responsible governments in the world are making to education? Our leadership has shown consistent disrespect for agreements and this is why they can no longer be trusted by our union."