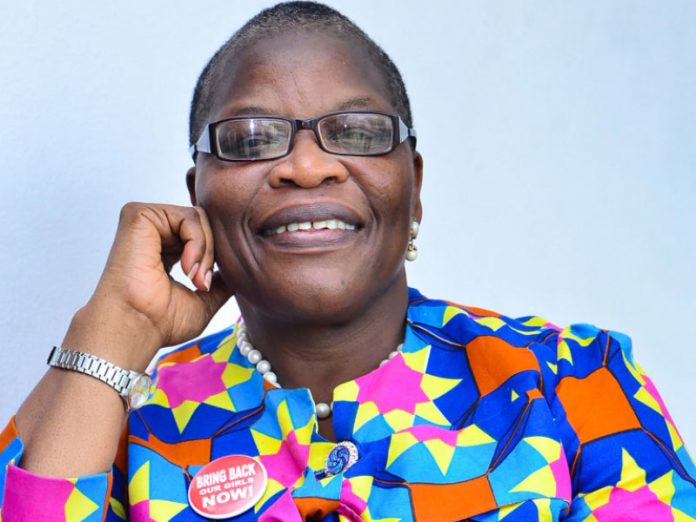 The presidential candidate of the Allied Congress Party of Nigeria, ACPN, Dr. Oby Ezekwesili, has cautioned Nigerians against voting for candidates that have failed Nigeria in the past or lacked innovation and creativity to move the country forward.
She lamented the desperation of some presidential candidates to be in power, saying, some of them have been showcasing empty manifestos and policy documents that are not in reality with modern day Nigeria.
In a statement from her campaign officer, HOPE 2019, she said the country needs a creative leader with innovative ideas to move Nigeria forward.
She said: "We are tired of manifestos that cannot take us anywhere. 2019 election should be about who will add value to Nigeria and bring development. We cannot trust those that have failed us in the past.
"These politicians are already sponsoring and attending book publications that will help shore up their battered reputation and deceive Nigerians into voting them into power."
She advised Nigerians not to be deceived by empty promises ahead of the 2019 presidential elections.
The statement read, "Your concern should rather be on how to elect a president who thinks globally and acts locally. Nigerians need a president who understands how to create millions of job opportunities via Blockchain technology and the Internet of Things (IoT).
"You need a president who understands the importance of cloud technology and Big Data in Nigeria's business environment. The plan should be detailed towards electing a president who will maximise the power of Artificial Intelligence while ensuring that our youths do not lose their jobs to the AI technology.
"Do not elect a president who is scared to attend a presidential debate where he would discuss his plans for the country with Nigerians, but would rather send a ministerial representative. Do not vote in a leader whose usage of the social media is very primitive."
She said Nigeria needs a president who understands financial technology and micro-economics. "The country needs a leader who understands youth empowerment and entrepreneurship. Do not allow anyone to deceive you into voting for him on the promise that he would be in power for only four years, whereas plans to do eight years. Hire right."
She added, "We are also confident that no gang up can defeat the social
forces arrayed against the decadent leadership that has impoverished our people and extinguished hope in the country.
"Our presidential candidate, Obiageli Ezekwesili, is committed to lifting 80 million Nigerians out of abject poverty and undoing the economic downturn imposed on the nation," she said.