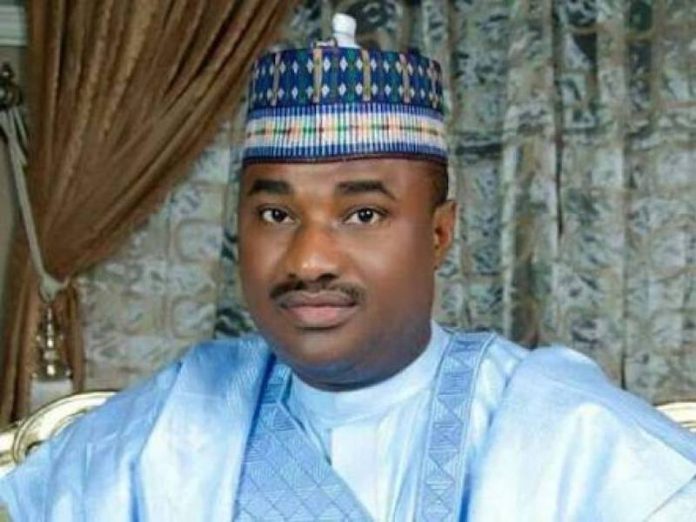 By Onuminya Innocent in Sokoto
Following the resignation of the former Deputy Governor of Sokoto State, Alhaji Aliyu Sokoto, the state House of Assembly Thursday confirmed Alhaji Manir Dan'Iya as the new deputy governor.
The confirmation followed the adoption of a motion by the Deputy Majority Leader, Alhaji Ibrahim Sarki (PDP Sokoto North 11), at the plenary.
Speaking on the motion, Sarki urged his colleagues to confirm the appointment of Dan'Iya due to his antecedents in view of section 191 subsection 3c and 4 of 1999 constitution as amended.
The Speaker of the House, Alhaji Salihu Maidagi, put the motion into vote and the lawmakers unanimously supported the motion.
As a result of the the defection of Governor Aminu Tambuwal from the All Progressives Congress (APC) to the Peoples Democratic Party (PDP), his former deputy remained in APC and became the party's standard-bearer.
He later resigned to concentrate on his campaign which prompted Tambuwal to nominate Dan'Iya as the new deputy governor to fill the vacuum.