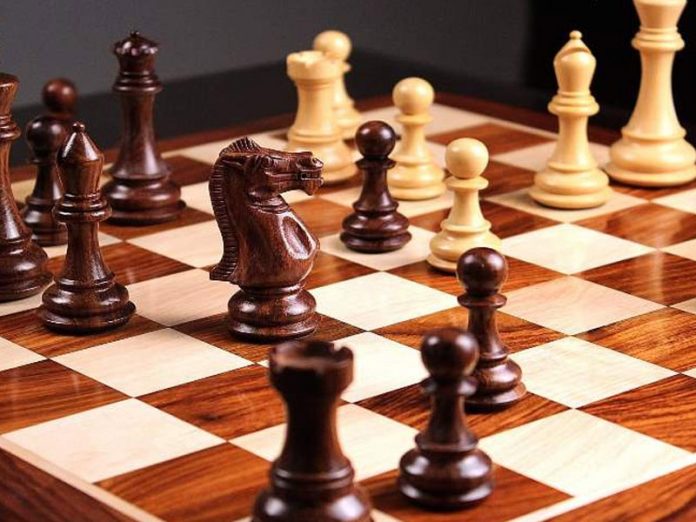 Femi Solaja
It was an exciting moment for 18 different chess playing schools in Lagos that attended the 1st edition of the Mentorship Programme put together by Pricewaterhouse Coopers with its PwC Chess4Change initiative.
Aside the regular chess tournament among the schools, PwC Chess4Change Programme intends to add value and change the lives young student to be leaders in their respective discipline in the nearest future.
The high point of the day's programme was the 'Queen of Katwe' movie which was a classic example of a humble beginning and later transformation into success in life. Aside the guest speaker, Assistant Commissioner of Police (ACP) Ajamalaya Olusegun Ifetayo who mentored the students against moral vices in the society, other personalities at the one-day event includes; the Senior Manager, Clients and Market Development, Mrs. Delia Asuzu and Senior Manager Advisory Services Mr. Eyita Otudoh both of PwC Nigeria together with Chess Coordinator, Ministry of Education in Lagos State to inspire the students.
In his submission, ACP Ajamolaya urged the students against criminal activities most of which are committed out of exuberant of the young lads of today.
"Crime is becoming rampant among our younger generations and many engages in it for fun without realizing the consequences of their actions. These crimes are not victimless, as such law enforcement agents view them seriously," he stated.
He advised the students to desist from vices like cyber crime, obtaining money by tricks or violent crime like robbery and offenses affecting public order. He also urged them against fake news.
In his own posit, Mr. Otudoh puts the student through a movie review 'Queen of Katwe' where they learnt that with chess, the small one can become the big one just as the Pawn hit the last rank and transformed into Queen which is the most powerful piece on the board.
He mentored them with the film on how chess could teach them on how to plan, survive and analyze threats and overcome immediate obstacles. "Losing does not translate to failure and that if you don't have to fit in to win and that other people's life pattern does not determine how you shape your life," he explained.
He urged them to be brave and never compromise values for immediate gains but be discipline in order to improve respective mental strength.
Among the schools that participated in the programme includes; Euba Junior Secondary School, CMS Girls Secondary school, Jubilee Model Senior Secondary school, Sari Iganmu Senior Secondary School, Immaculate Heart Comprehensive Senior Secondary School, Unity Junior School, Eko Akete Senior Secondary School, New Era Senior Secondary School, Eko Boys High School and Government Senior College, Eric Moore among others.
The schools also engaged each other in light chess tournament.