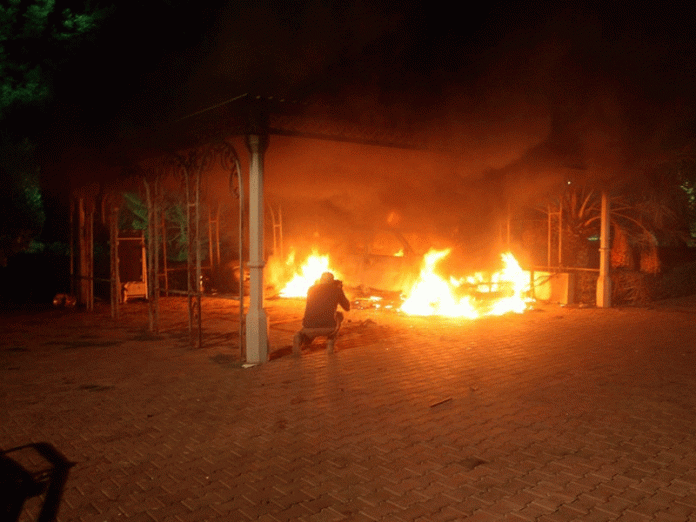 Libya's eastern-based military court on Thursday revealed names of individuals involved in the deadly 2012 Benghazi attack that killed a U.S. ambassador.
"The names are Ahmed Abu Khattala, a terrorist leader held captive in the U.S., Mokhtar Belmokhtar, an Algerian leader of al-Qaida in the Maghreb region, and late terrorist leader Mohammed al-Zahawi,'' said Ali Madi, head of the military court.
Ambassador Christopher Stevens and three officials were killed in the attack on the U.S. consulate in Benghazi on Sept. 11, 2012.
In June 2014, the U.S. Special Forces arrested Abu Khattala in Libya in a secret operation.
Madi added that Abu Khattala was also behind the assassination of an American teacher, Ronnie Smith, in Benghazi in December 2013.
Madi demanded U.S. authorities "communicate with the court and cooperate to arrest fugitive terrorists responsible for the assassination." (Xinhua/NAN)