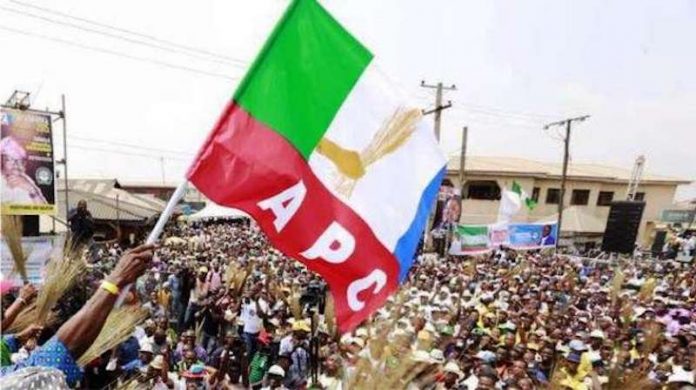 By Laleye Dipo in Minna
The crisis in the All Progressives Congress (APC) in Niger State over the outcome of the nomination of National Assembly candidates for the 2019 elections is far from over as the Niger east chapter of the party has vowed to "fight to the last" the substitution of its candidate.
The national leadership of the party had given automatic ticket to incumbent Senator David Umaru as against Alhaji Sani Musa (313) who won the primary election conducted in the senatorial zone two months ago.
The Sani Musa senatorial campaign organisation has also vowed to press on with the case its filed against Senator Umaru at an Abuja Federal High Court challenging the substitution of "our candidate with Senator David Umaru".
The Director General of the Campaign Organisation, Alhaji Idris Abubakar Azozo, while speaking with newsmen Wednesday in Minna said: "We will file an interlocutory injunction case before the court at its next sitting on December 3, asking that David should stop parading himself as the senatorial candidate of the APC in the Niger East senatorial zone.
"We will also ask the court for accelerated hearing of the case in view of its urgency."
Asked why the campaign organisation was not obeying the decision of the national leadership of the party that those with cases in court should withdraw such cases, Azozo said: "That directive is coming rather late.
"You cannot beat a child and ask the child not to cry, it is impossible. We will not withdraw our case we will see it to the end."
He said: "If our candidate lose in court, we will take it in good faith and work for the party. There is nothing bad in going to court."
He denied that the state APC and Governor Abubakar Sani Bello were backing the campaign organisation but said: "If they are backing us, they know we are right and we have been cheated and that we have to fight for our rights."
Azozo accused the national leadership of the party of "doing things wrongly", adding that "from my experience in party administration disciplinary and reconciliation committees should be put in place before party primaries and congresses, our party is just doing this now when it is rather too late".
"We will wait for the committee to come here. We will put our case before them but we will not withdraw the case in court," the Director General said.