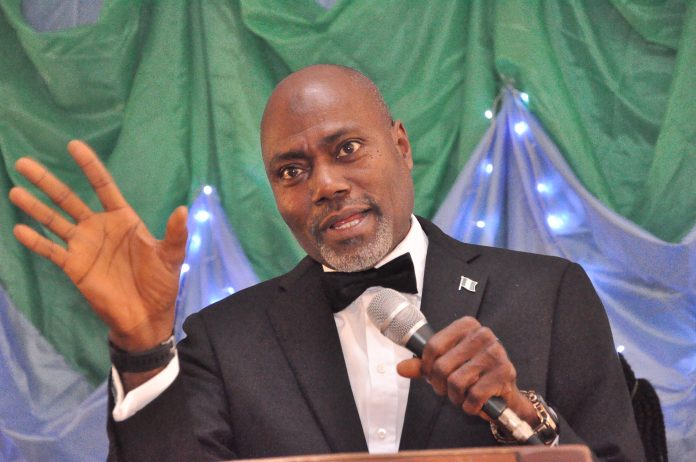 The sixth convocation ceremony of Oduduwa University, Osun State and the conferment of honorary and postgraduate degrees on eminent Nigerians brings to the front burner discourse on the way forward for the country's education system. Kemi Olaitan reports
Till date, the problems in the education sector stems from sublime to the ridicule. No successive government has been able to effectively design and implement a roadmap to achieving quality education for the people. The issues militating against how Nigerian universities can rank equally with other globally acclaimed institutions are multifaceted.
Recently, the federal government said it was poised to tackle corruption in university administration, inadequacies in facilities for teaching, learning and research, among others. The government held that inadequate funding; deficits in teacher quality and quantity, including quality of professors; and governance deficits, among others are germane in reshaping the future of the education system.
It was against this backdrop that a legal luminary and Senior Advocate of Nigeria, Mallam Yusuf Ali made workable commendations on how Nigeria's education system could work.
Ali, who was conferred with the honorary doctorate degree in Public Administration, recalled how the formal education started as a private endeavour until much later in human development when different forms of governments were instituted and states decided to take interest in the education of their citizens.
A Kwara State born lawyer, Olusola Oyeyemi, who was also awarded doctoral degree in Public Administration, said: "as time went on, it became evident that governments alone could not provide education for all citizens and private persons and other groups started to set up educational institutions. The acknowledged best universities in the world today, the likes of Cambridge, Harvard, Oxford and so on, were products of such efforts."
Ali, who has been using the Yusuf Ali Foundation, which he founded to intervene in many public institutions by awarding scholarship worth N2.088 million to 50 students of his alma mater, Ibadan Boys High School for WAEC and NECO, called on the federal government to encourage the establishment of more private universities because it is becoming clear that they may be the stables that will produce forefront intellectuals in science and other disciplines.
He said private universities should be encouraged to maintain the educational standard they are known for, adding, "it is my prayer that as Cambridge and others in that league have become centres of educational excellence and reference points, so shall Oduduwa University become in the nearest future."
According to Ali, "today the distinguishing factor between our public universities and other universities all over the world is the stability of academic calendar. Whereas, stability of academic calendar is assured in other universities all over the world, that is not the situation with our public tertiary institutions, except the University of Ilorin, where there has been stability of academic calendar since 2001.
"The instability in the academic calendar of our public tertiary institutions has so much eroded the credibility of certificates from these institutions to the shame of all of us. It is clear that private universities have taken on the challenge to liberate our educational system from the clutches of stagnation and lack of competitiveness.
"I therefore call on all stakeholders in our education sector, especially the federal and state governments that have tertiary institutions and the various academic and non-academic unions in the institutions to please in the interest of our nation and our children, find common grounds on issues affecting the institutions in order to ensure that we institute a stable, progressive and workable academic calendar in our tertiary institutions. It existed in the past and we can recreate it now."
Ali's philanthropic gestures include donation of a twin dormitory to the University of Ilorin; donation of an 80-bed hostel to Osun State University; 30 unit ICT Centre to Obafemi Awolowo University, Ile Ife; a 10-bed Advanced Trauma Centre to the University of Ilorin Teaching Hospital; 30 unit ICT Centre to the College of Law, Crescent University, Abeokuta Ogun State.
Others are endowment of the Crescent University College of Law building; 40 unit e-resource centre to the Kwara State Polytechnic, Ilorin; a brand new Kia Rio 2014 model to the University of Ibadan for use at the Department of Arabic and Islamic Studies; donation of 20-room luxurious hostel to Fountain University, Osogbo, among others. He called on other well-meaning Nigerians with the wherewithal to join in the move by beaming their searchlight of philanthropy on private universities in order to secure the future of generations yet unborn.
Ali, on behalf of the recipients, thanked to the chancellor, board of trustees, governing council, management, staff and students of the university "for this rare honour; we shall endeavour to live with and improve upon the qualities the institution found in us that made the award possible."
In his remarks, the Chancellor and founder of Oduduwa University, Dr. Rahman Adedoyin described Ali and Oyeyemi as great men of noble birth, using their profession and hard-earned wealth to touch lives and reshape society for good.
He said since the university was founded about 10 years ago, only six Nigerians have been honoured with doctoral degrees including ex-Finance Minister, Mrs. Ngozi Okonjo-Iweala; former Governor of the Central Bank of Nigeria and now Emir of Kano, Sanusi Lamido Sanusi.