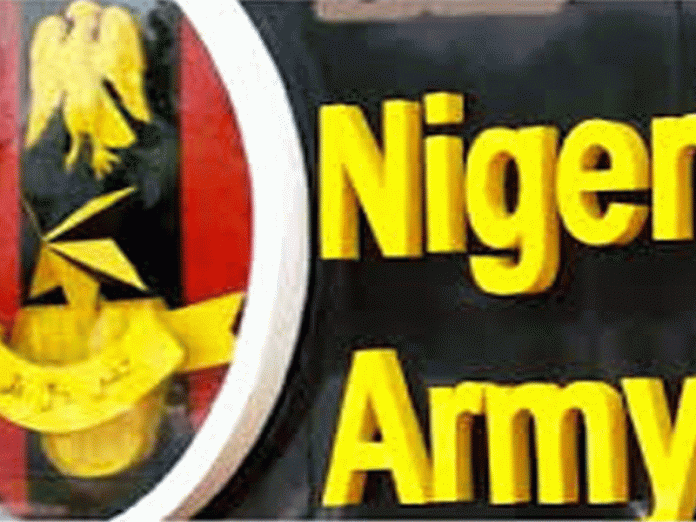 John Shiklam in Kaduna
The Defence Headquarters has accused Amnesty International of undermining the war against insurgency and criminality in Nigeria, saying the human rights organisation is not interested in lasting peace in the country.
Addressing a press conference yesterday on the activities of the security outfit agged "Operations 777" at the Headquarters of the 1 Division, Nigerian Army, Kaduna, Acting Director, Defence Information, Brig. Gen. John Agim, argued that Amnesty International has been churning out false reports against security agencies, especially the Nigerian Army with intention to perpetually make Nigeria incapable of confronting the security challenges.
Agim who was responding to questions bothering on human rights during military operations also accused the human rights body of recycling reports of incidences deliberately designed to stop the United States from selling fighter jets to Nigeria.
According to Agim: "The armed forces and other security agencies recruit Nigerians into the forces based on quota system.
"This means that every segment of Nigeria has its kinsmen in the armed forces and other security agencies. So, we have representation and nobody will be happy if the military operates in his or her area and violates human rights of his people.
"When international organisations like the Amnesty International talk about human rights violation in Nigeria by the military, it is not simply that they don't want us to violate human rights, it is deeper than that; the intention is to ensure that they perpetually make us not to be capable of confronting our challenges …" He recalled that "in 2014, because of the reports of Amnesty International, the USA for instance invoked the Leahy Law where they refused to sell arms to Nigeria to confront this challenges.
"We don't manufacture arms in Nigeria, but when our foreign partners refuse to sell arms to us, it affects all of us. We are just lucky that we have a professional military made up of people who are ready to lay down their lives for the country, otherwise the situation would have gone out of hand."
Speaking further, Agim said: "In April 2018, we had a situation when the US accepted to sell us 12 Tucano Aircrafts. As soon as the international organisation saw that Americans were ready to collaborate with Nigeria, every month, Amnesty International sends out reports on violation of human rights by military".
"Agim said the military and other security agencies normally take very serious steps to ensure that human rights are safeguarded whenever they are engaged in any operation.
According to him, military institutions in the country, "from the junior to the highest, are been taught law of arms so that you cannot go to any operation and do anything you like. Our service chiefs have human right desks…"
He said, "if you read reports of Amnesty International, like the one they have started publishing this year, they are putting what happened in 2012, 2013, 2014, 2015 and they recycle it every month.
"So, you will see their reports and think the security agents have done something new. But if you take time to profile the report, you will discover that they are repeating the same thing.
"I want to assure you that the military is a Nigerian military and this military is made up of your brothers and sisters; so, nobody will like to do anything wrong.
"Go back and look at the report of Amnesty International; it is difficult to use it to trace anybody who has done something wrong. And whenever we are doing anything, we invite them to come, they will say no, we are not coming, they never collaborated with us and they don't even collaborate with Amnesty Nigeria.
"I have come to conclusion that they are not ready to work with the country in ensuring we have a lasting peace."