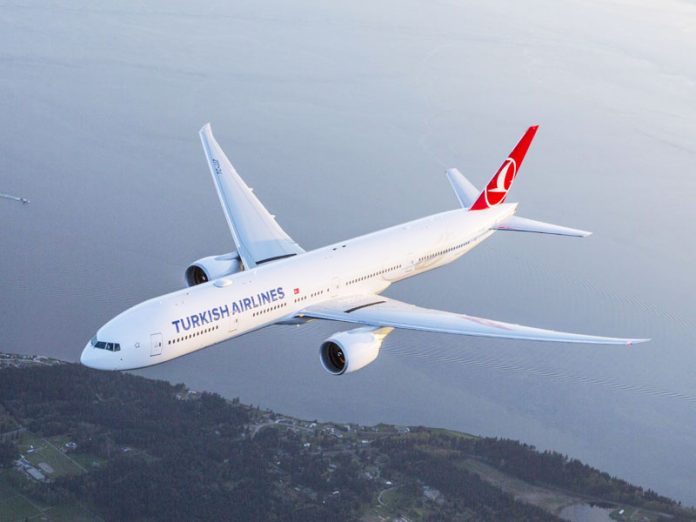 By Chinedu Eze
 Turkish Airlines posted profit of $1.2 billion in the first nine  months of 2018, despite the increasing fuel prices.
 Turkish Airlines said it managed to increase both passenger and cargo revenue significantly as it achieved a total revenue of approximately $4 billion in the third quarter of the year. 
 The airline said with such remarkable performance, sales revenue in the first nine months increased by 20 percent to $9.9 billion, compared to the same period of 2017.
Continuing its uninterrupted growth trajectory, the airline said it managed to increase its net profit by three times in the first nine months of the year and completed this period with a net profit of $755 million.
 Commenting on the feat, Chairman of its board and Executive Committee, M. İlker Aycı said: "We are delighted and proud to announce our third quarter results of this year, in which we put great emphasis on strengthening and improving the infrastructure conditions we have. We would like to thank all our passengers, employees, business partners and stakeholders who have contributed to this important achievement.
"Despite the various regional and sectoral conditions that we have encountered especially in last few years, the persevering attitude we displayed has been the source of our steady rise.
"Today, with our significant investments, impressive growth figures and numerous successes we achieved, we continue to strengthen our prestigious position in the global aviation industry. As being one of the primary prides of our country, we are sure that this momentum will continue increasingly after moving to our new home, Istanbul Airport, as well," the airline said.
Turkish Airlines which has strengthened its identity as a leading global airline with its extensive flight network, is operating flights to 49 domestic and 255 international destinations, a total of 304 destinations in 122 countries, along with Freetown, Samarkand, Krasnodar and Moroni routes which were opened this year.