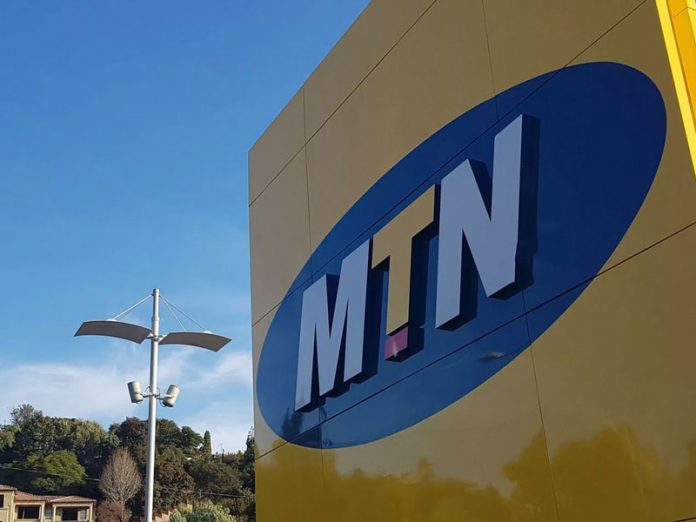 Nigeria is MTN's biggest market in Africa, representing almost one-third of the telecommunication company's total annual revenues. Yet relations between the South African-held company and the Nigerian market have become increasingly fraught in recent years, with talk of the US$15Bn+ group pulling out of operations in Nigeria altogether. The dispute has the potential to create wider ramifications for the Nigerian economy, namely that the poor communications between MTN, the Nigerian government and financial institutions could be sending a damaging message to potential foreign investors.
From labour union protests, to hefty fines by government and communication regulators, including the Central Bank of Nigeria (CBN), MTN's relationship with the Nigerian market has deteriorated steadily in recent years. In 2016, the repatriation probe of MTN first made mainstream news, with accusations of the mobile service provider allegedly illegally repatriating $13.9 billion in dividends over a period of 10 years.
When it rains, it pours. It seems that MTN's troubles are not quite over, with a new $2 billion-dollar tax demand from the Attorney General of the Federation and Minister of Justice, allegedly relating to the importation of foreign equipment and payments to foreign suppliers over the last 10 years. it is a matter of debate whether Tax collection is within the purview of the AG's office.
MTN, in its reaction, described the latest demands by the Nigerian authorities as 'regrettable and disconcerting'. When multiple institutions such as the Nigerian Communications Commission (NCC), the Nigeria Labour Congress (NLC), the Central Bank and the Attorney General's office are clamouring over themselves to probe into the finances of a single company, the interest is unlikely to be coincidental.
Administrative conditions, political headaches and the infrastructural dearth make operating in the Nigerian market notoriously difficult, for foreign and local entities alike. MTN's massive wealth makes it a particularly large carrot for the Country's regulators, with officials arguing, as early as the beginning of 2016, that a successfully collected $13.9billion repatriation bill "could pull Nigeria out of recession". All of this undoubtedly makes MTN a lucrative target for regulators seeking revenues.
But the company has not exactly shown itself to be the patron saint of multinationals in Nigeria over the years, and of course effective communications works both ways. Research from management consultancy firm McKinsey has shown that global firms are still not doing enough to properly ingratiate themselves with local governments and regulatory bodies: "Governments and regulators are second only to customers in their ability to affect companies' economic value." For better or for worse it is a good idea for all businesses, particularly big businesses, to keep this advice in mind.
MTN has incurred multiple accusations of arrogance, poor service delivery, and non-compliance with labour laws. The Central Bank of Nigeria has stepped in, indicating that Standard Chartered Bank, Citibank Nigeria Limited, Stanbic IBTC Bank Limited and Diamond Bank Plc helped MTN to repatriate funds back to South Africa illegally.
At the time of writing, Standard Bank has now withdrawn its MTN Nigeria-related cautionary for shareholders, on the back of correspondence from the CBN. And so the saga continues.
But the real damage from the poor communications between both sides is not to each other, but rather to the wider Nigerian economy as an investment opportunity in the eyes of the international community. While other countries are trying to woo businesses and heads-of-states – sending the right signals to foreign investors, domestic and overseas entrepreneurs, Nigeria seems to be doing the opposite. Public bureaucracy and regulations remain the main obstacles towards a more dynamic economy and even if the CBN is correct in its claims, could it have communicated them better?
Speaking through its Chairman, Gbenga Adebayo, the Association of Licensed Telecoms Companies of Nigeria (ALTON) has called an amicable resolution to this latest round of disputes 'in the best interest of our member and that of the larger industry'.
And it is this plea that should be at the forefront of thinking for all invested parties in the matter. At a time when French President, Emmanuel Macron and UK Prime Minister, Theresa May, have recently visited the country, firmly focussed on increased trade relations with Nigeria, the timing of this internal spat could not be worse for public relations. Nigeria is airing its dirty laundry in public, at a time when the eyes of the international investment community are firmly fixed on Africa as the next potential area of significant growth and partnerships.
Conspiracy theories are also beginning to swirl around the MTN saga, with critics in some quarters calling this latest controversy an attempt by forces around the government to destabilise Nigeria ahead of the Country's next round of elections.
While this seems highly implausible, it highlights the makeshift narratives that are created by the public when organisations forgo tangible communications plans.
In an age of fake news and 'alternative facts', having no official narrative can leave companies particularly vulnerable to unfounded chatter.
This lack of focus on serious communications is actually highlighted especially by the CBN. The recent leak of its 4-page letter demanding repayment from MTN not only represents poor communications, but also raises red flags on confidentiality and information security, sending negative messaging out both domestically and internationally. The fact that MTN shares fell 23% to a nine-year low on the back of the CBN's latest probe can hardly have helped future interactions.
The bottom line is that government and financial institutions alike, as well as business giants like MTN, need to do a much better job of managing their domestic and international communications, and remember that they are not only communicating with themselves, but also to the outside world. Coupled with greater credibility, these entities can serve more effectively as a body for informing the public and advising other institutional bodies in their decision making.
In recent years, many central banks around the world have significantly changed their approach to the public. It has been shown that through more effective sharing of information, higher transparency and improved communication of their policy decisions and forecasts, they have a greater role in economic and structural reforms and policymaking. Mark Carney's high-profile role in the UK's recent financial discussions around Brexit springs to mind.
For such institutions to garner greater trust in Nigeria, and on behalf of Nigeria throughout the wider world, they must first seek to communicate more positively not only with clients and customers but also between themselves. In recent days, we have seen signs that a more accommodating tone is now being taken, particularly from the side of the CBN. But should things have really come to this public display of disharmony? Until the Nigerian government as well as the domestic and multinational companies that operate in the country begin to approach their communications more professionally, and engage all involved stakeholders more effectively, we run the risk of putting off foreign investment, rather than attracting it.
–––Dr. Nkiru Balonwu is Chair of African Women on Board (AWB), and Managing Partner at RDF, a Strategic Communication and Stakeholder Engagement Firm that provides strategic counsel to Public and Private Sector Institutions and C-suite Executives.