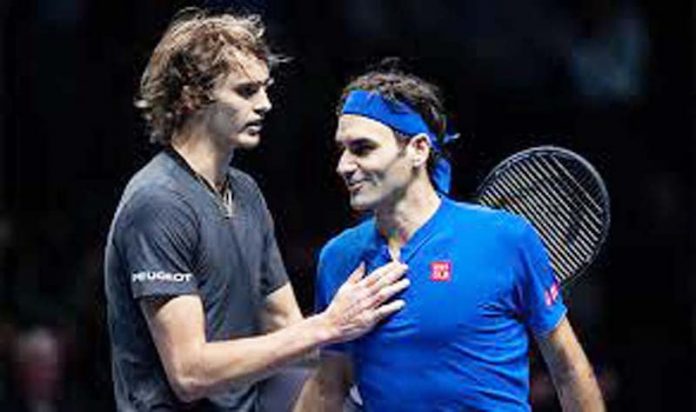 Roger Federer must wait until 2019 for another chance to reach 100 career titles after semi-final defeat by Alexander Zverev at the ATP Finals. Zverev, 21, tipped by many as a future Grand Slam champion, triumphed 7-5 7-6 (7-5) at London's O2 Arena. He will face Novak Djokovic or Kevin Anderson, who played later yesterday.
Zverev faced boos at the end of the match after he had – legitimately – stopped a point in the tie-break when a ball boy dropped a ball.
In scenes reminiscent of Naomi Osaka's victory speech at the US Open when her win was overshadowed by Serena Williams' outbursts, Zverev was left apologising to both the crowd and Federer after one of the biggest wins in his career.
"I apologised to Roger at the net already, he said it is OK and it is in the rules," the world number five said. "I'm sorry this happened. I didn't mean to upset anybody."
Former Wimbledon champion Boris Becker, commentating for BBC TV, had said before the match between 'the King and the Pretender' that he believed Zverev was a future world number one.
With three Masters titles to his name, the young German has yet to make his mark on the Grand Slams – although his French Open quarter-final this year was a breakthrough.
But now he will get the chance to win the season-ending title, which is second only to the Slams in terms of prestige.