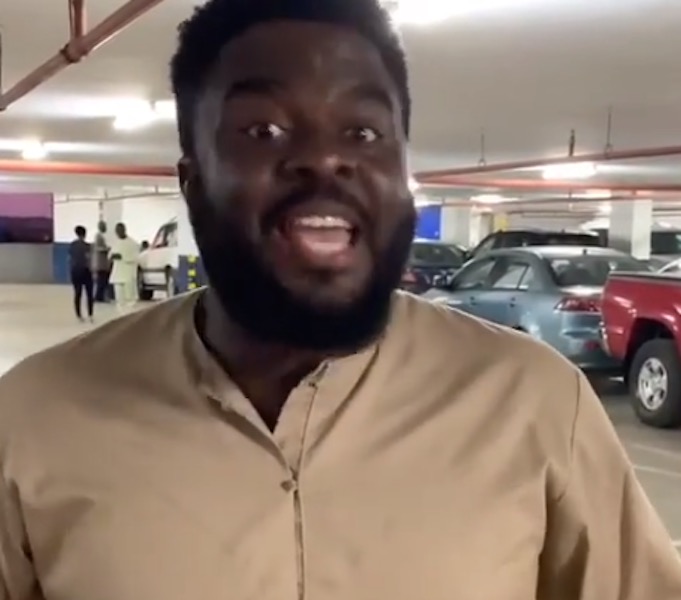 If you have not seen the video, then you are living under a rock. The actor, Aremu Afoloyan, brother to the other actor Kunle Afolayam after having experienced the usual wahala we all face at the airports shot a video of himself ranting and pouring invectives on our officials and even the President and my Ambode were not spared. He called them all sorts of names that I can't mention in a family-oriented column like this and ended up pouring so much spit on the camera that I was almost afraid of catching something just by watching.
You see for me, this was a lost opportunity. The message was lost in his rant and abuse of elders. We are now looking at his mental health instead of focusing on the issue. I think the man needs some help, his family should step in because from what I saw na the beginning be that o. That level of frustration, that level of anger and that level of rage cannot be normal. Na other things dey do am, no be Nigeria problems.
We all know that our people at the airports can be funny but what mostly happens is that they graciously and cautiously ask you for 'something' which is part of our culture and then you too will either oblige or politely just say, 'my brother I no get' and we will all smile. In some cases like his own, the most likely thing would have been them trying to throw some stumbling blocks on his way so that he can negotiate better. When you are not on a wanted list or a drug pusher you will not really have any major problems. So calling Buhari a b… and Amdode too na sickness not yet diagnosed. The one that pain me the most na Ambode name he go call there. What concern Ambode for this one? Are the airports under him? Why mention his name?
By the way, I will be off to Accra during the week, mbok make no immigration, customs NDLEA or anybody try me o, my video go win Oscars, I speak better English.