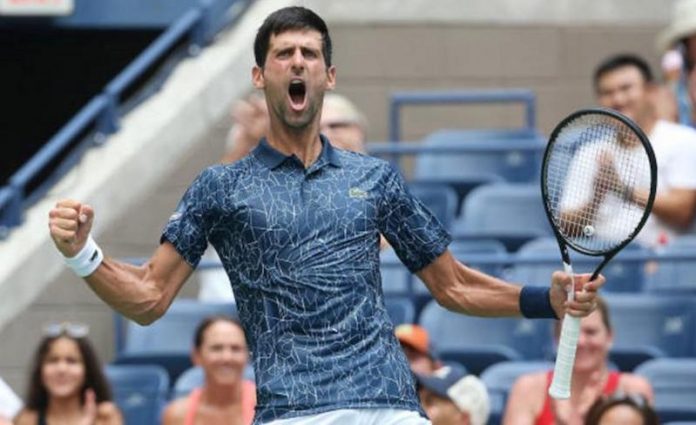 Novak Djokovic's admission of vulnerability hasn't made him weaker, it's made him and tennis stronger than ever.Somewhere along the line, we get it into our heads that sportsmen aren't people. Though Djokovic gave a timely reminder that sportsmen were real people with real struggles. We may not be able to always relate to them, but they are struggles nonetheless
"The fact Djokovic has pushed himself to their level, and make no mistake about it that he has, is a testament to the fact that an admission of vulnerability is not an easy one for him to make."
Djokovic wrote an open letter on his website chronicling his difficulties in, first, accepting injury and subsequently overcoming it.
"For the last two years, I wasn't patient with my tennis expectations," he wrote. "I wasn't wise in strategising. And I certainly wasn't clearly hearing my body telling me that there is something serious happening with my elbow.
"After many changes made with training, racket, team members, I was trying to find solutions somewhere else and the solution was always inside of me."
Djokovic is a player who could have settled. For someone playing in the Rafael Nadal and Roger Federer era, coasting along in the chasing pack telling yourself how unlucky you were to have your path to greatness blocked by those two is the easy option. History will not condemn you for it. In fact, history is more than likely to offer its sympathies.
The fact Djokovic has pushed himself to their level and make no mistake about it that he has is a testament to the fact that an admission of vulnerability is not an easy one for him to make.
He's a natural warrior, fuelled by passionate ambition and you see it pour out of him every time he's on the court. There probably isn't a worse loser on the Tour.
So let's not underestimate the significance of his words, nor the importance of the admission. It's okay to be vulnerable, especially in sport. Djokovic's added layer of vulnerability has served to make him far more an absorbing character than he ever has been before.
When things go wrong for elite athletes, changes are encouraged to try and break the cycle of negativity as habits, which may have served you well in the past, no longer get the desired results.
When Djokovic went through a dip he attempted to make these changes to try and reignite the spark which made him arguably the most dominant tennis player in history.
It started with the firing of Boris Becker at the end of 2016 after he lost his world No. 1 ranking to Andy Murray, but results continued to decline at the start of 2017, with a second-round exit at the Australian Open being the most alarming.
Then, after losing in the quarter-finals of the Monte Carlo Masters he got rid of his whole coaching team including long-term coach and friend Marian Vajda, in what he referred to as "shock therapy".
Andre Agassi was surprisingly brought in to become the Serb's new "super coach" in May 2017 and he did briefly start to find some form that summer, winning Eastbourne and reaching the quarter-finals of Wimbledon without dropping a set. But the elbow injury arrived at the worst possible time and Djokovic made the decision to sit out of the rest of 2017.
The 2018 campaign didn't start well and with the elbow still proving to be a problem, Djokovic had to change his service motion before having surgery after the Australian Open. Soon after Agassi and his other coach Radek Stepanek left.
Things only really started improving when he went back to Marian Vajda, with the real Novak Djokovic beginning to re-emerge during the clay-court season before it all culminated in a brilliant victory at Wimbledon.
You can't necessarily criticise Djokovic for most of the changes he made, after all the method for most athletes after enduring a slump in form is to make sweeping changes. However, in Djokovic's case, he just needed to go back to what made him so great – getting balls back into play and being solid from the back of the court – whilst going back to his old team was vital.
His signature return of serve is something else that he has rediscovered with an incredible72 per cent service points won in his semi-final victory at the Shanghai Masters against one of the best servers on the Tour, Alexander Zverev.
Whilst Djokovic has gone back to what made him so dominant, he has also made several tweaks with the hiring of strategy analyst Craig O'Shannessy giving him a tactical edge, whilst perhaps the biggest tweak is the serve, still slightly abbreviated to what it was a few years ago, but has not lost a service game all week in Shanghai and with only two break points faced, his serve is arguably better than ever.
With Djokovic dominating the hard courts, it feels like 2015 all over again and with just 215 points separating him and current world No. 1 Rafael Nadal, it looks likely that he will return to the summit of the rankings.
The scary thing for the rest of the Tour is that he looks to be just getting started.