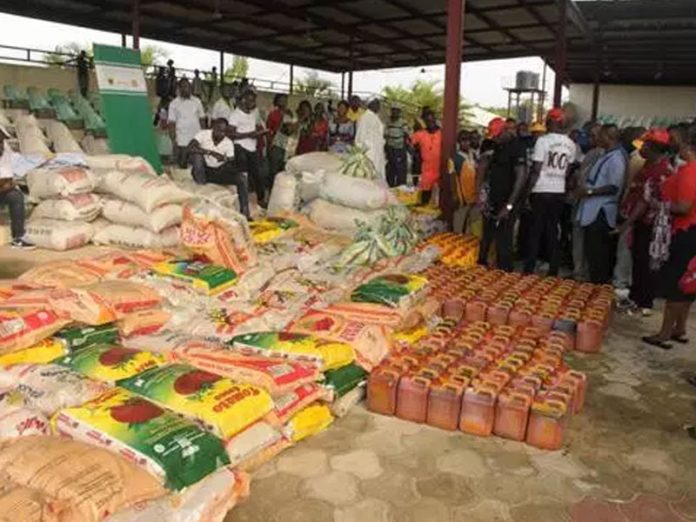 The management and staff of Shell Petroleum Development Company of Nigeria Limited (SPDC) have distributed relief materials worth over N300 million to communities affected by devastating floods in Rivers, Bayelsa, and Delta states.
The donations, which include food, non food items, medical supplies and financial contributions from staff, reached over 4,000 displaced families in some communities as well as those in internally displaced people (IDPs) camps in the three states.
Speaking at one of the presentations in Patani IDP camps in Rivers State, the General Manager, External Relations, Mr. Igo Weli, said: "Staff made personal donations to complement the company's $1 million donation because we care and want to help affected people overcome the effect of the flood disaster.
"SPDC will also donate $125, 000 to the National Red Cross Society to support the provision of relief materials to nominated Local Government Areas and communities affected in Kogi State as well as provide relief materials to affected families in Anambra State," he stated.
According to him, the relief materials were to support the people to have some normalcy until the flood completely recedes.
Delta State Commissioner, Bureau for Special Duties, and Chairman, Delta State Relief Committee, Dr. Ernest Ogwezzy, described SPDC as "a good neighbour" and thanked the oil giant for identifying with the people at a time of need.
Accompanied by the Director General, Delta State Emergency Management Agency (SEMA), Mr. Karo Ovemeso, and the Patani Local Government Chairman, Barrister Perekebena Perez Omoun, Ogwezzy said, "While government has provided some relief materials, it is heart-warming that SPDC still sees the need to augment government's effort in alleviating the suffering of the people."
Earlier in Akinima community, Rivers State, SPDC Regional Community Health Manager, Dr. Akin Fajola, supervised the provision of health services and referral of severe cases to nearby government hospitals, while in Ogbia Main Town, Bayelsa State, SPDC Manager for Social Investment and Performance, Mrs Gloria Udoh, noted that the donations and medical outreaches to affected communities were to identify with SPDC's neighbours in their period of crisis.
External Relations Manager, Swamp West, Mr. Evans Krurkubo, and his team were received with fanfare at the Uwheru IDP camp in Ughelli North local government in Delta State.
The traditional head of Uwheru, Agbaovwe Afugbeyah Oyise II, led dignitaries to appreciate the team for the donations.
Though the focus of the donations is on communities near its areas of operations, SPDC disaster relief support has also been extended to other communities most devastated by the flood and selected IDP camps in the three states.