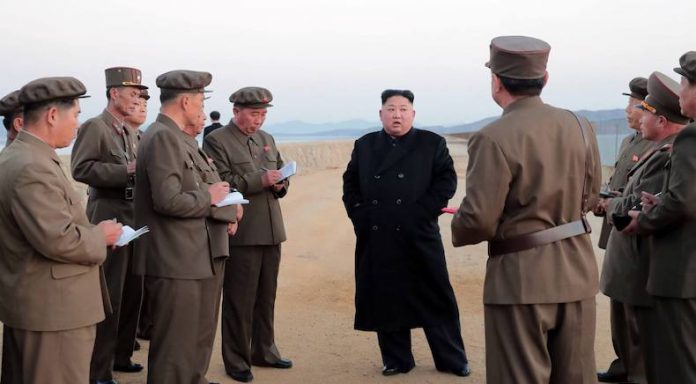 North Korea will deport a United States citizen detained since October after he entered illegally from China and told his captors he was controlled by the U.S. Central Intelligence Agency (CIA).
The North Korean state news agency, KCNA, stated this in a report on Friday.
The news agency identified the American as Bruce Byron Lowrance.
An American man of the same name was deported from South Korea in November 2017 after being found wandering near the heavily fortified border with North Korea.
A spokesman for the U.S. Embassy in the South Korean capital, Seoul, did not have an immediate comment.
KCNA said the man had told his captors he was "under the control of the CIA".
North Korea's treatment of U.S. citizens has been highly contentious at times over the years.
In 2017, the death of American student Otto Warmbier after having been detained in North Korea for 17 months helped spark nearly a year of tension.
At the time Pyongyang and Washington traded threats of war.
In May, North Korea released three American prisoners and handed them over to U.S. Secretary of State Mike Pompeo.
The release cleared a major obstacle ahead of an unprecedented summit between President Donald Trump and North Korean leader Kim Jong Un in June.
Talks between North Korea and the United States have since stalled, with North Korean state media announcing on Friday that Kim had inspected the test of an unidentified new weapon for the first time in almost a year. (Reuters/NAN)