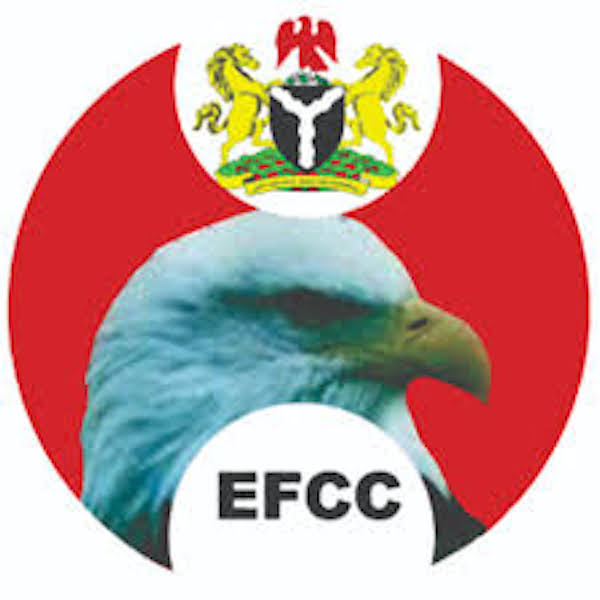 The Economic and Financial Crimes Commission (EFCC), Gombe Zonal Office on Tuesday, November 13, 2018 arraigned one Muhammed Nazif Inuwa before Justice Hassan Dikko of Federal High Court, Bauchi, Bauchi State. He was arraigned, on a six count charge bordering Conspiracy, Forgery and Obtained Money by False Pretence.
The case was reported to the commission via a petition dated January 13, 2017, by the Heritage Chambers. The petitioner alleged that sometime on July 14, 2016, Nazif Inuwa sold to Salisu Usman a plot of land purportedly covered by a grant of a Right of Occupancy No. Bs/MLS/LAD/33644 located at Z 79 DP/34 Extension at Bauchi.
The transcation was concluded in the sum of N600,000, which Usman paid to him and the purported original Right of Occupancy document was handed over to him.
However, having commenced building on the land, Usman was accosted by one Alhaji Aminu Moh'd, who claimed to be the rightful owner of the land sold to Usman.
A search conducted at the Ministry of Works, Land and Housing, Bauchi State, revealed that the so-called original document granting right of occupancy given to him by Inuwa was a forged one
The said ministry, therefore, issued a letter dated December 23, 2016, ordering Usman to quit the land as the real land number is in their record as BA/36982 (DP/34 Extension).
All attempts to recover the N600,000 he paid for the land proved abortive. The accused person pleaded not guilty to the six count charge when he was arraigned.
Prosecution Barr. A.Y. Muntaqa Esq and Barr. Steve Okemini, asked for a date for trial and pleaded that the accused person be remanded in prison custody pending trial.
Defense counsel, Barr. S.U. Aliyu moved bail application dated October 26, 2018 and urge the court to release the applicant.
The court granted the prayers of the accused person's counsel and granted bail in the sum of N1million and one surety in like sum.
*Stories culled from EFCC