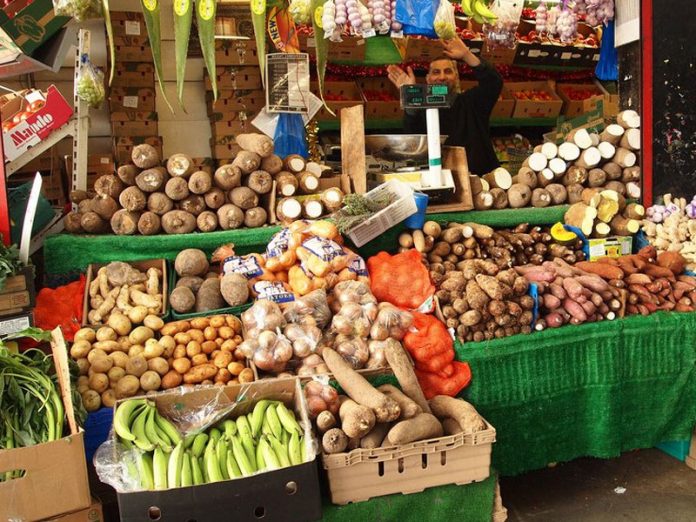 Martins Ifijeh
Fresh indications have shown that food crisis is imminent in Nigeria if the country fails to deploy innovation and technology into its food industry to boost productivity and sufficiency.
Some food safety experts who raised the alarm listed the country's rising population amid huge technology gaps, lack of enabling environment for researchers, inadequate funding for research, high processing losses and lack of sustainable policy confronting the food industry as factors that could negatively impact on the lives of the people, if nothing was done to ensure food security.
According to the experts, continuous increase in Nigeria's population without innovation and technology in the food industry, as well as in agriculture to meet the population's demand for food, would certainly lead to food crisis.
The scientists, under the auspices of Nigerian Institute of Food Science and Technology (NIFST), made this known during the just concluded 42nd Conference and Annual General Meeting (AGM) of the institute, which held recently in Abeokuta, Ogun State.
Speaking on the theme: "Innovations in Food Science and Technology for Sustainable Economic Growth," the Keynote Speaker, Prof. Michael Ngadi, Director, Department of Bioresources Engineering, McGill University, Montreal, Canada, said Nigeria must be adequately prepared against any possible outbreak of food crisis through innovative and creative ideas.
Ngadi, who was represented by Professor Akindele Alonge of the Department of Agriculture and Food Engineering, University of Uyo, said innovation and creativity were needed to achieve zero hunger in the country and also address the severe food insecurity looming in Africa.
Calling for robust investment in research by the government and the private sector, the keynote speaker revealed that many children would die of starvation if not addressed, adding that it would be extremely difficult to feed children in 2050 because of the many mouths to feed.
"It has been projected that by 2050, the world's population will be 9.6 billion people and Nigeria will be the third largest country in the world after India and China. And there are three basic issues that will affect the world if care is not taken and solutions not proffered.
"These issues are food, energy and water. Now, food comes first among the three issues especially in Nigeria and some other African countries. So, there is need for us to be active in terms of innovative ideas and technologies that can help boost food production and sufficiency in the country. Otherwise, we would have serious problem on our hands," he said.