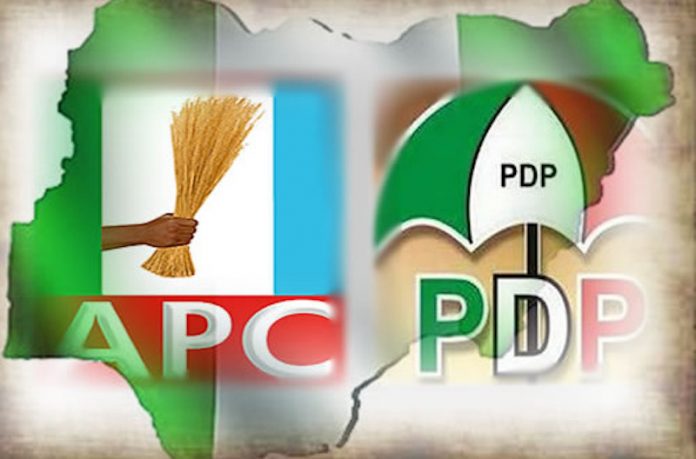 Bassey Inyang in Calabar
A former presidential adviser on National Assembly Matters, Senator Florence Ita-Giwa, former Nigeria's Ambassador to Mali, Chief Soni Abang, and former member of the House of Representatives, Chief Enerst Irek, were on Thursday formally received into the Peoples Democratic Party (PDP) from the All Progressives Congress (APC).
At a rally held at the Calabar Municipal Grounds where the event took place, thousands of their supporters also defected with them.
Addressing the rally, National Chairman of the PDP, Chief Uche Secondus, who received the political bigwigs, said, "These men who have come back today, went to the APC thinking it was a party but rather it was a collection of wicked, greedy, heartless and vengeance taking people who meted out hunger in the land.
"I can tell you that these people have seen it all in the APC. On behalf of our presidential candidate, Atiku Abubakar, as well as the National Working Committee of our party, let me tell you that we are on a mission to rescue Nigeria."
In her remarks, Ita-Giwa said she decamped because the APC said crisis within the party at the state and national levels, as well as the alleged ill-treatment of seasoned politicians in their midst, were some of the reasons for her return to PDP.
"There are a few many things I cannot understand about the APC and it is for this reason that I have chosen to return to my original party the PDP," Ita-Giwa said.
Ita-Giwa said that by her exposure she had good understanding of how politics works or should work in Nigeria, but that the APC had thrown up some posers that she cannot, with all her political experience, decipher.
Ita-Giwa promised to work very hard to deliver the state in all elections to the PDP and governor Ben Ayade for a second term.
On his part, Abang who was a former state chairman of the PDP before decamping to the APC in 2015, said he had to return to the APC because he was really missing the PDP family.
Abang said as a former chairman of the party in the state he was happy to return to the party that he co-founded with others in the state.
He described Ayade as a wonderful personality who did not believe in gossips and back-biting, hence his ability to hold the party together.
The state governor, Professor Ben Ayade, welcomed the decampees to the fold. He said he was happy to see them back in PDP where they righty belong.