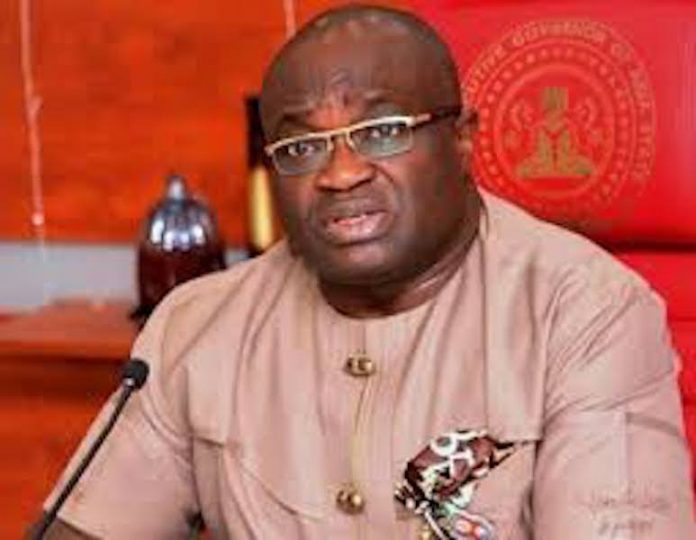 Emmanuel Ugwu in Umuahia
The Abia State Governor, Okezie Ikpeazu has promised that his administration would not waver in its efforts to promote girl child education, saying that no nation can fully attain its potential without giving adequate education to its female population.
He made this known while interacting with the children media club of the Australian Academy at the Government Lodge, Aba where he fielded questions from the pupils on the policy direction of his government on issues affecting children.
The governor stated that the era when cultural practices were used to discourage the education of the gild child is over, adding that his administration is "doing a lot of things" to promote girl child education, including setting up special school for girls.
"The girl child is as important as the boy child," he said, adding that the high premium placed on the education of the girl child in the state has affected school population in favour of girls with a ratio of 51:49 in primary school enrolment.
According to him, education of girls, who are the mothers of tomorrow, has greater impact on the nation as it helps to build strong families, healthy children and good economy of families.
Ikpeazu also told the pupils that the state government has outlawed hawking by children in order to encourage the education of children, especially girls, who are mostly the victims of hawking.
"It is a crime in our state for parents to send an under-aged child to hawk goods in the streets thereby exposing the child to dangers such accidents, sexual abuse, abduction, among other crimes."
Speaking with journalists, the Proprietress of the Australian Academy, Mrs. Vivian Peters, said the school started in Abuja and has now berthed in Aba, the commercial city of Abia.
She said the governor facilitated the opening of the academy in Abia through his policy of encouraging the indigenes to come home and invest, adding that the school would be a shining light for quality education in the state.
Peters disclosed that her ultimate goal is to spread the academy across the country so that every state would benefit from the high academic standard which the school is noted for.
Peters, who also runs the Precious Kids Education Empowerment, a non-governmental organisation, which promotes qualitative teaching and learning, said the partnership with Abia State government has yielded good dividends in the training of teachers in the state.
She said the collaboration has resulted in the establishment of the Abia Continuing Teacher Training Centre, which ensures the sustainable training and updating of teachers in the state to improve teaching and learning.