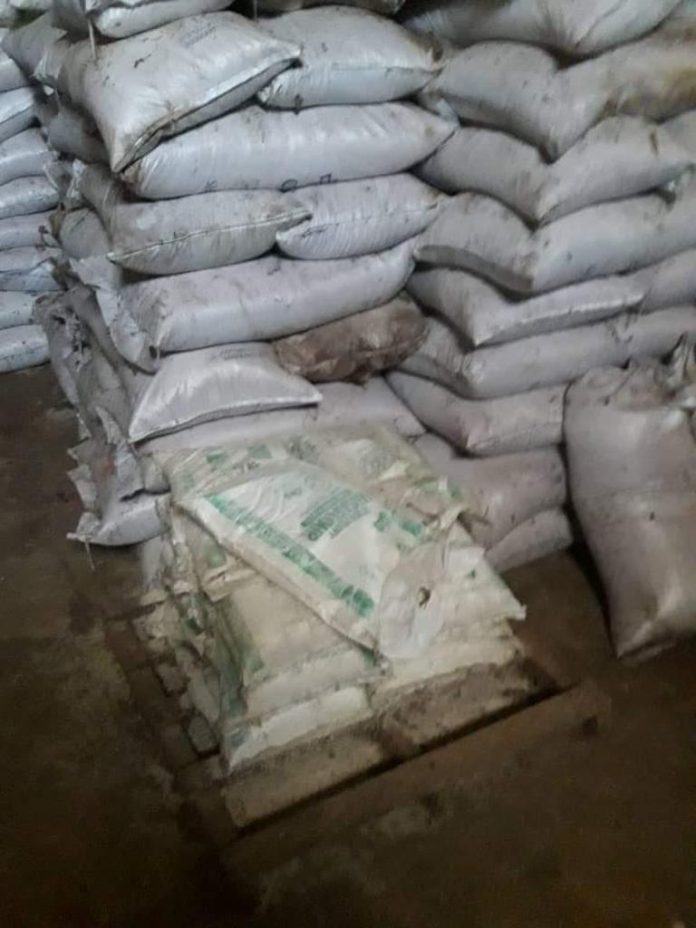 By Shola Oyeyipo in Abuja
A significant quantity of rice donated by the Chinese government to be distributed to Internal Displaced Persons (IDPs) in some of the states affected by Boko Haram attacks was wasted.
This revelation was made by the Chief Press Secretary to the Speaker of the House of Representatives, Hon. Yakubu Dogara, Mr. Turaki Hassan, who provided pictures of the bags that were no longer useful for human consumption after overstaying at the ports.
According to Turaki, "Further to the discovery of wastages and breach of public trust by National Emergency Management Agency (NEMA), find above pictures of wasted rice as donated by the Chinese, which the agency refused to distribute to the IDPs in Adamawa and Taraba States. The items have become so bad and unfit for human consumption."
Lawmakers in the lower chamber of the House of Representatives have continued to point accusing fingers at Vice President Yemi Osinbajo over the alleged mismanagement of N5.8bn intervention fund for IDPs.
While the VP has maintained he did no wrong, the worry has been that it relevant government agencies spent over six months to secure the release of the food item donated by the Chinese government for distribution to IDPs.
Lawmakers have called for the sack of the Director-General of NEMA, Mustapha Yunusa Maihaja, for allegedly paying about N800 million in demurrage to clear the said rice valued at N414 million.
The DG has also been challenged by the House Committee for allegedly awarding N1.6 billion contracts to non-existing companies.