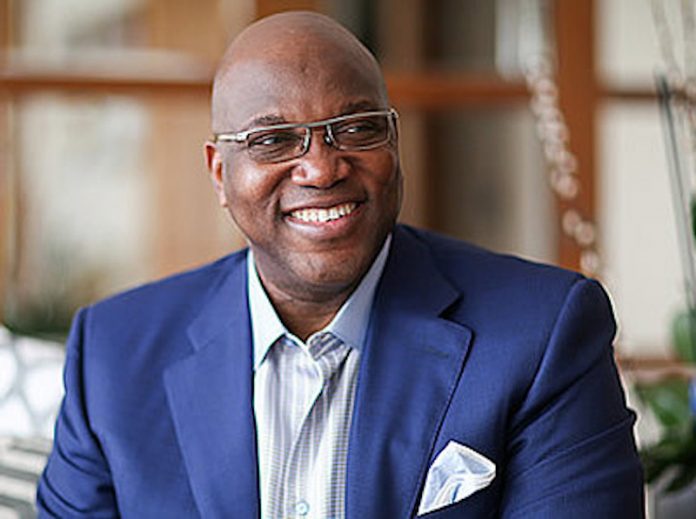 By Tayo Balogun
Some eleven years ago, the debonair founder and CEO of Channels TV, John Momoh, told me he would like to revolutionize sports in our country. To do this, he believes we should go back to where we were many years ago when sport was basically a schools thing, providing avenues to not only discover raw talents but to also nurture them. He told me he was willing to use Channels TV as a catalyst for this revolution. John wanted to see children take to sport early. His dream was that CTV will create a platform for kids to embrace sport at an early age. He was going to start with Football, then Athletics and Basketball would follow.
That was how the now famous Channels International Kids Cup came into being. Every year for the past ten years, the tournament that has continued to grow astronomically would bring primary school pupils from all over the country to Lagos to compete for honours. Last edition was extended to neighbouring countries. It is important to know that the competition has brought added significance to the May 27 Children's Day celebration in Nigeria, particularly so in Lagos which has hosted the tournament in the past 10 years.
Interestingly, a few of the outstanding players discovered have made their way to the National Under-17 football team -the Golden Eaglets. The President of the Nigeria Football Federation (NFF), Amaju Pinnick is on record to have said that the country's football governing body is considering adopting the Channel's Kids Cup for its U-13 tournament. The more important feature of the competition is its spread. For the past few editions, the final place matches have been played by teams from different parts of the country. For instance, this year, it was the representative of Kwara State -LGEA Central Primary School that defeated Baptist Primary School from Osogbo Osun State to emerge overall winners.
For me the most amazing feature of this competition is the superlative skills displayed in every match played. You get to want to believe that with the abundant skill on display by our kindergartens we do not have any business not being the dominant force in world football. And this is exactly the point John Momoh is seeking to prove.
Early this week, CTV introduced yet another tournament which primarily is aimed at discovering budding talents early. It is known as Channels U-18 Athletics Classic. For two days (Sunday and Monday) more than two thousands students from 52 schools in all the zones of Lagos State were at the Teslim Balogun Stadium to compete for honour and glory. The sheer enthusiasm on display reflects that, once again, Channels TV has got it right. I have little doubt in my mind that in a couple of years this Classics too will be a resounding success that would lead to the discovery of talents from our schools.
I am enthralled that at last, an organisation is rising to the challenge of helping in rebuilding our nation. This time, in the field of sport. Channels' step would sooner than later lead to a national rebirth in sports. Soon, we would be able to produce the world's best footballer, make qualifying for the World Cup our birthright. Soon we would be one of those experts would tip as possible winners of the World Cup in football. In not too distant future we may be able to produce crack athletes who would be able to rub shoulders with the best there is in the world.
It is efforts like Channels' that would help recreate what we so much need. It is helping in removing the decay creeping into every facet of our national life.
From what I have been able to see, CTV may well be midwifing a revolution in our sporting life. And if that happens the benefit to our nation would be unquantifiable. For instance, experts insist that the IT and sport would continue to be big business earners for many years to come. Therefore opening up the sports industry would provide jobs and recreation for millions of our youths. Perhaps, our government should go ahead and implement a policy that has always been in the drawers of government- find a way, anyway to make corporate organizations contribute more to developing our sports.
Channels Television has once again shown the way to go. Would anyone else come along?