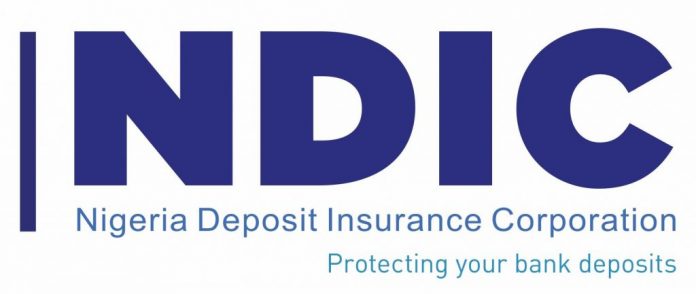 James Emejo
The Nigeria Deposit Insurance Corporation (NDIC) and the Central Bank of Nigeria (CBN) are monitoring the investigations the law enforcement agencies instituted against the directors and management of the defunct Skye Bank Plc determine their culpability in the failure of the financial institution.
Managing Director and Chief Executive of the NDIC, Umaru Ibrahim, disclosed this at the opening ceremony of the corporation's, 2018 sensitisation seminar for Federal High Court Judges in Abuja.
A statement from the corporation which was signed by its Head, Communication and Public Affairs, NDIC, Mohammed Kudu Ibrahim, quoted Ibrahim to have said the corporation's risk assessment and forensic investigation reports had revealed that the erstwhile management of the failed Skye Bank Plc. contributed to its failure by engaging in insider abuse, poor corporate governance and banking malpractices.
He added that the reports identified various malpractices such as fraudulent false accounting, manipulation of accounting records to present false profits and ratios, unlawful loan and credit facilities, non-disclosure of directors' interests and lending beyond the single obligor limit.
The NDIC boss noted that the corporation's implementation of the bridge bank resolution option that established Polaris Bank Limited, which assumed the assets and liabilities of the defunct Skye Bank Plc, resulted in depositors' unhindered access to their funds, the continuity of the operations of about 300 branches and the preservation of over 6,000 jobs.
Speaking further, the NDIC boss informed participants that the corporation has commenced the payment of insured deposits to depositors of the 153 microfinance and six Primary Mortgage Banks whose licences were recently revoked by the CBN.
He noted that the Corporation performs this statutory mandate by its appointment as Liquidator through a Winding Up Order granted by the Federal High Court.
The NDIC boss described the collaboration between the corporation and the judiciary as a valuable engagement towards the development of the financial system and the effective implementation of the corporation's mandate.
He said the seminar for Federal High Court Judges with the theme: "Challenges to Deposit Insurance Law and Practice in Nigeria," was specifically designed to address topical issues in bank supervision such as the regulatory framework of systematically important banks, the robustness of the legal system to facilitate criminal prosecution of bank directors and debt recovery under the failed Banks Act.