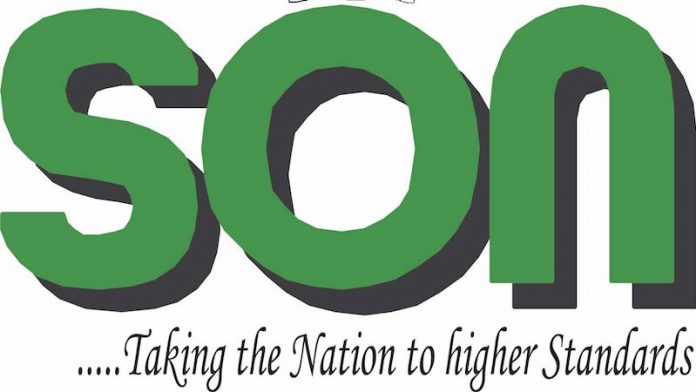 Jonathan Eze
The Standards Organisation of Nigeria (SON) has given highlights in line with the Nigerian Industrial Standards (NIS) Codes of Practices for beans seed planting across the country.
The Director General of SON, Osita Aboloma, in a statement commended a consumer for reporting a beans vendor who preserved beans with pesticide, stated that the standards are relevant NIS and Codes of Practice for beans along the value chain in order to take care of issues concerning the proper preservation of the crop from planting to the table, while also assuring the safety of consumers.
He enumerated the Standard and Codes of Practice as follows; Standard for Dry Beans (NIS 1030: 2018)
Code of Good Agricultural Practice: Planting of Dry Beans (NCP 065: 2018) and Code of Good Practice: Harvesting of Dry Beans (NCP 067: 2018).
Code of Practice for Packaging of Dry Beans (NCP 064: 2018) and Code of Practice: Storage and Transportation of Dry Beans (NCP 066: 2018).
The SON helmsman urged Nigerians to take greater interest in their welfare by reporting to relevant regulatory and security agencies any suspected unwholesome, sub-standard or life-endangering products or practices.
He, however, commended the consumer who reported to the police the beans vendor who was using a pesticide to preserve the crop for sale.
According to him, such individual and collective awareness by consumers in general are essential for effective standards implementation and enforcement in Nigeria.
He pointed out that the standard and codes of practices, which have been approved for use by the Standards Council, were results of consensus decisions by stakeholders, including, farmers, processors, Federal Ministry of Agriculture officials, regulatory agencies, academicians, research institutes, consumer advocates among others, while SON officials provide the secretariat.
The SON Chief Executive stated that plans were ongoing among the ministry, other regulatory agencies and SON for a nationwide advocacy programme for farmers, processors and extension workers in states and local government areas on the standard and codes of practice for beans and other grains.
The agency recently approved a record 399 new products and services standards for publication and use in Nigeria. The affected standards which cut across various products and services were approved at the council's third meeting in Lagos last month.
The move was in line with the provisions of the SON Act number 14 of 2015.
Chairman of the Council and Permanent Secretary, Federal Ministry of Industry, Trade and Investment, Mr. Edet Akpan, commended the Technical Committee of the Council and the SON Standards Development Directorate for the painstaking work done in coordinating stakeholders' active participation in the development as well as editorial work of the standards.
He said the approved standards would not only boost the quality of goods and services available to Nigerians but also improve their competitiveness in the local and international markets.