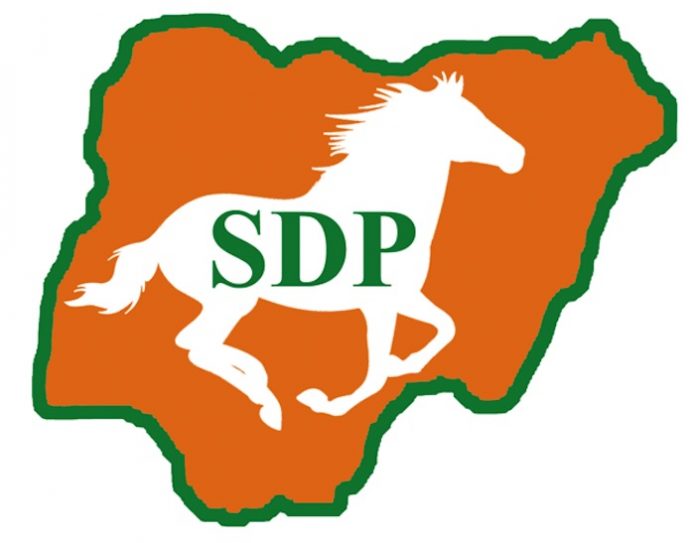 By Oghenevwede Ohwovoriole
The gubernatorial candidate of the Social Democratic Party (SDP) in Imo state, Mr. Casimir Anyanwu has promised to run an inclusive government if elected governor. He stated that it was only the late Chief Sam Mbakwe-first civilian governor of the state, who once ran an open government in the state and also promised to improve upon that by reviving ailing and moribund industries.
Anyanwu disclosed this at a meeting with journalists to dispel rumours that he has sold his gubernatorial ticket to someone else. He said that the Mbakwe tenure which was truncated by the military brought governance to the doorsteps of everyone in the state. He noted that Mbakwe was the only governor in the history of the state who left his footprints in the sands of time. Every community was touched through the establishment of cottage industries.
According to him, "Mbakwe's government touched everybody. It left nobody behind. I want to bring an improvement of that model of governance to the people of Imo state.
"In Mbakwe's time, there was no community that he didn't establish some kind of economic programme. For example, he established Imo State University, he established Concord Hotel, Progress Bank, Shoe factory, Owerri, Avutu poultry, Ada Palm, International Glass industry in Aba, amongst others," he stated.
He promised to remove poverty from the state, wipe out hunger, pay salaries make the people proud by taking their shame away.
"I want to remove poverty; I want to remove hunger from them; I want to pay salary as and when due, I want to pay pensioners as and when due; a lot pensioners have died while waiting for their money. Imo people feel disgraced at this point in time. I want to bring pride back to the good people of Imo," he said.