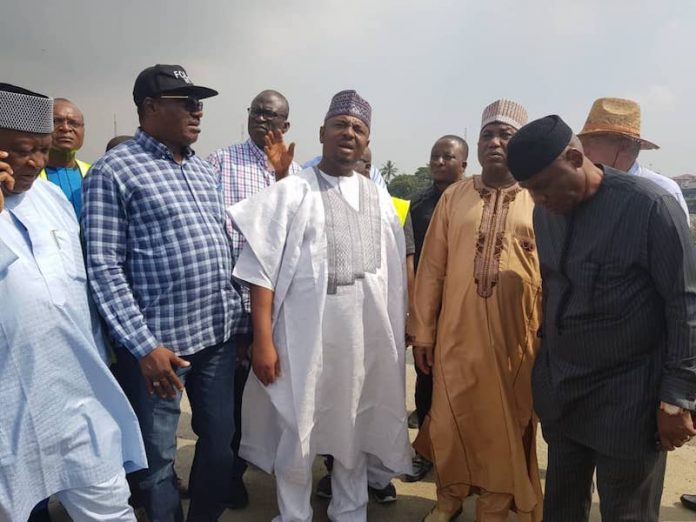 Bennett Oghifo
Participants at an International Conference on Adaptation Metrics and Techniques to Climate Change, for water, agriculture and resilient cities, have emphasised the importance and the necessity to implement effective and efficient adaptation strategies and actions using appropriate techniques and metrics resulting from research and scientific development.
A statement by the organisers said the conference, which held on October 26 and 27, 2018 in Benguerir, Morocco, was organised by the Mohammed VI Polytechnic University in collaboration with the Climate Change Competence Center of Morocco (4C Morocco), the United Nations Economic and Social Commission for South-West Asia (UN ESCWA), the Intergovernmental Panel on Climate Change (IPCC), the German Agency for International Cooperation (GIZ) and the French Institute for Research for Development (IRD). "For two days, it brought together experts, economists, academics, representatives of international organisations, think tanks, actors in the water and agricultural sectors, as well as representatives of local and regional authorities, civil society and the media."
In all, the conference brought together 230 participants, including several IPCC members and senior authors, experts and scientists, representing more than 44 countries (from Africa, America, Asia and Europe). Representatives of GIZ, ESCWA, KFW, FAO, Perspectives Climate Group, and Overseas Development Institute, Higher Ground Foundation, SITEPA, Epsilon Innovation Group, EESC and other institutions also brought their contribution to the conference.
According to the statement, the conference began with an awareness-raising and analysis event, particularly in terms of adaptation, the results of the recent IPCC special report on the 1.5 °C warming released in early October. This report was elaborated as part of the decision to adopt the Paris Agreement; the IPCC was invited to produce it in 2018.
Three important sessions then followed to report on knowledge and needs for developments and research related to techniques, monitoring tools and metrics for water adaptation, agriculture and resilient cities.
IPCC Chair Hoesung Lee emphasised Morocco's laudable efforts, as well as their results which are likely to encourage and motivate several member states to follow the same path. IPCC Secretary-General Abdalah Mokssit reminded the IPCC's reporting process and the rigor of the methodology adopted to ensure, as usual, their internationally-recognised quality and pertinence.
The statement said at the opening ceremony, Mr. Hicham El Habti, Executive Vice-President of the University, announced the creation of the International Institute for Water Research, whose establishment was entrusted to Professor Driss OUAZAR, an eminent international expert in the field of modeling and simulation of water resources, former Provost at the University and president of the organising committee of the International Conference.
Rising from the conference, participants stressed: "The importance and need for improved knowledge of appropriate monitoring tools and adaptation metrics; the urgent need for improvement and mastery of appropriate techniques for adaptation to water, agriculture and resilient cities, mainly in Africa and the Arab region; the need for research development in adaptation techniques and metrics in Africa and the Arab region; the importance of international cooperation.
The establishment of an African and Arab network focused on metrics and adaptation techniques for the extension of the Cluster Metrics and Adaptation Techniques Water, Agriculture and Resilient Cities, hosted at UM6P (https://www.adaptation.um6p.ma)."