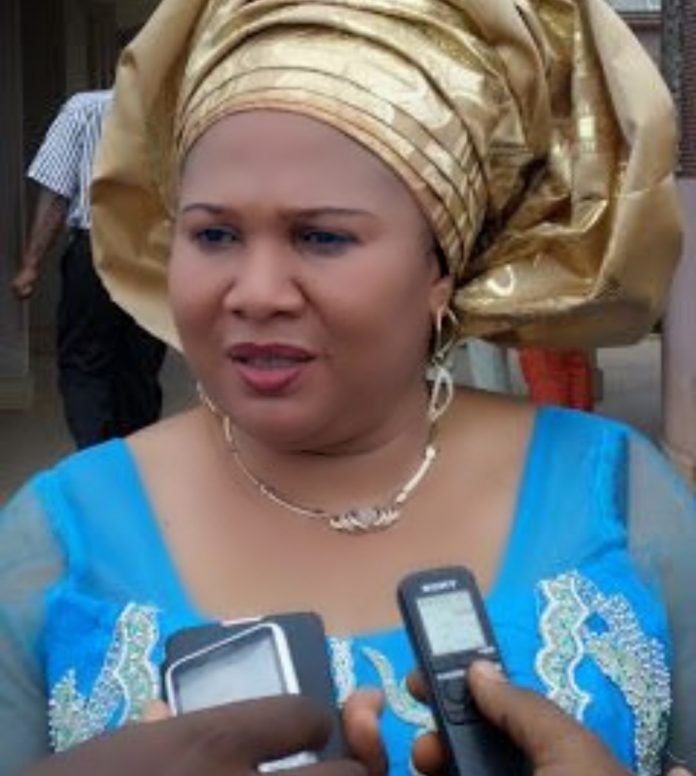 By David-Chyddy Eleke in Awka
The speaker of Anambra State House of Assembly, Hon Rita Maduagwu, has been impeached.
Maduagwu was impeached at about 2pm on Tuesday by 22 out of 30 members of the state assembly, THISDAY gathered.
The impeached speaker who represents Nnewi South II state constituency was removed following a motion moved by a member of the house, Hon Ikem Uzoezie, and seconded by Hon Onyebuchi Offor.
Part of the reason for her impeachment include financial impropriety, gross misconduct and docility.
Uzoezie, a member of APGA, representing Aguata II state constituency  has been announced as the new speaker.
Hon Onyebuchi Offor, the only Peoples Democratic Party member of the Assembly told journalists at the Assembly complex that the former speaker had been removed, and that the Assembly had adjourned till Thursday, November 15, when it will reconvene to take stock.
"I am not feeling very strong, but what I just told you is authentic and nothing stops it."
Attempts to reach the Maduagwu on phone were not successful as calls to her mobile phone did  not go through. She was conspicuously absent at the sitting.
Meanwhile, THISDAY has gathered that the state governor, Chief Willie Obiano has immediately started plans to upturn her impeachment.
His Chief of Staff, Mr Primus Odili, who rushed to the Assembly complex just minutes after the impeachment, was seen making contacts and trying to mobilise the members for a meeting.
A staff of the Assembly, who pleaded not to be named, said, "They have shunned him. I know they won't listen to him. Can't you see they are all hurriedly leaving, despite his attempt to meet with them? They have made up their minds."
The chairman, House Committee on Information, Hon Kingsley Iruba, also told our reporter that the case had closed and the speaker had been impeached.
"You have no need to begin to ask about quorum or not because that case has been closed," he said.