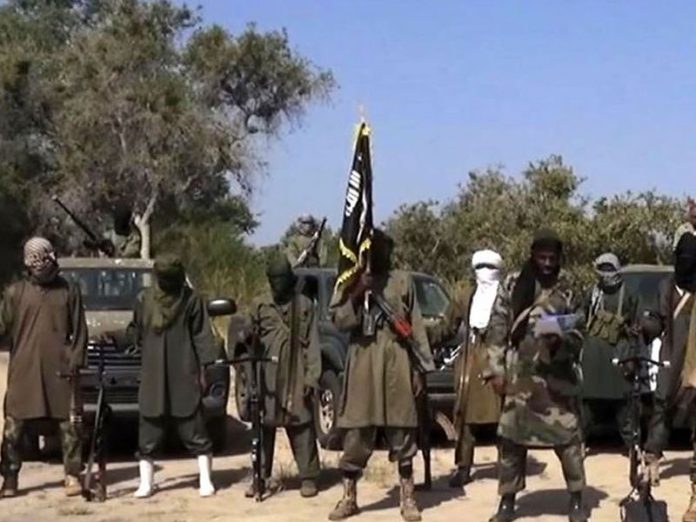 By  Michael Olugbode in Maiduguri
Suspected Boko Haram members have attacked a village in the outskirts of Maiduguri, the Borno State capital, kiling a cripple and setting ablaze the entire community.
A statement by the North East Zonal Coordinator of the National Emergency Management Agency (NEMA), Bashir Garga, yesterday said: "Suspected insurgents attacked Bale Shuwa in Jere Local Government Area of Borno State around 7. 30p.m. yesterday (Saturday), one disabled person was allegedly killed while 65 houses were burnt."
Garga added that 200 cows and 300 sheep and goats were carted away by the rampaging insurgents.
He further disclosed that the injured victims of the attack were provided with first aid and humanitarian needs assessment by NEMA.
The agency boss equally said humanitarian needs assessment which was being conducted on the village would enable it mobilise immediate relief assistance.
 Meanwhile, THISDAY can report that the attack shook Maiduguri, the birthplace of Boko Haram, to its foundation as many had to temporarily relocate from the outskirts of the town to the main town to avoid being caught in the attack or the push back by the military.
Residents of Polo Jiddari area were seen last Saturday evening fleeing to the main town when the sound of gunfire between the military and the insurgents was heard all over the town.
Mary Siba, a resident of GRA, told THISDAY that her sister, a resident of Polo Jiddari, had to move in to stay with her when she could not withstand the noise of the gun exchange between the military and the militants.