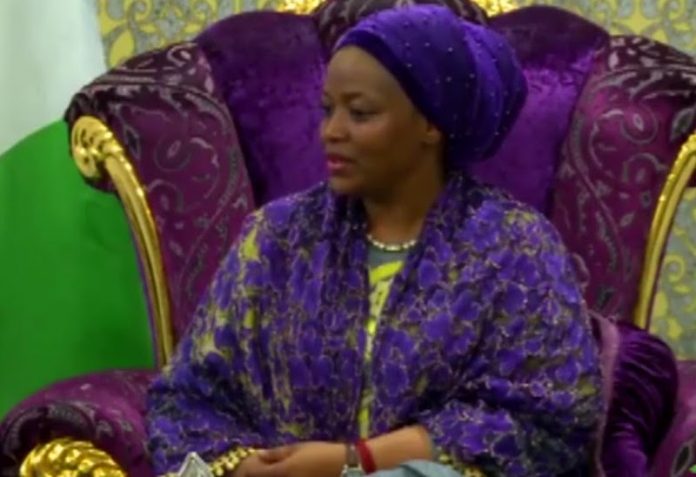 The jury is still out on the willingness or otherwise of Aisha, first daughter of Nigeria's former military president, Ibrahim Babangida, to give marriage another shot. A serial victim of love, Aisha's first love, according to reports, was Kola Abiola, son of the late multibillionaire business tycoon and presumptive winner of the June 12, 1993, presidential elections, Chief MKO Abiola. But when politics drove a wedge between the two families, the lovebirds had to search for love in other places.
Aisha was a starry-eyed lass when she got married to Basheer Nalabo Garba, a relative of the Abachas, in 2003, but the marriage collapsed within three years over accusations of intolerance and arrogance majorly on the part of Aisha. Few years later, she found love again in the arms of the much older Alhaji Aliyu Shinkafi, then the governor of Zamfara State. Aisha wilfully went into the marriage as the governor's third wife. Aisha would however meet with outright enmity in Shinkafi's home especially from the two older wives.
Not long after, especially with Shinkafi failing in his re-election bid, the flame of the marriage soon petered out. And Aisha was back on the singles' list. In a relationship at the moment, which she is understandably keeping hush-hush, it is unlikely that the ebony beauty wants another go at marriage after her two previous failed stints. Conversely, her tough luck with marriage seems to apply to her siblings. Her immediate younger brother and scion of the Babangida dynasty, Mohammed, has been through his fair share of failed marriages. He spent the best part of 2017 being harried by his former wife, Rahama, daughter of Maiduguri-based billionaire, Mohammed Indimi. They got married in 2004 and went on to have four kids, yet, when their problems began, she went on social media conveniently forgetting that the internet does not forget.
Relations between them degenerated so badly that she even petitioned President Muhammadu Buhari, the Sultan of Sokoto, the Chief Justice of the Federation and the Inspector General of Police alleging harassment by Mohammed. Despite returning to his childhood love, Umma Wali, with whom he had a son last year, Mohammed is not just enjoying domestic felicity. On the other hand, Aminu, the last Babangida son seems to have sworn by a life of perpetual bachelorhood. Aminu is the chairman of Unity Bank and despite all the wealth and women at his disposal, marriage doesn't seem to be on the cards for him.