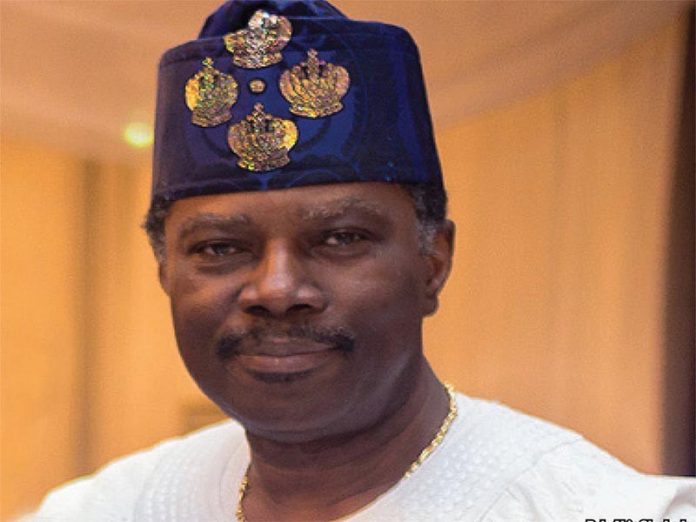 If Aare Dr. Bolu Akin-Olugbade, the Rolls Royce-loving billionaire businessman, would define his parents, he would claim that the walls of their hearts were lined with gold and silver; he would say that they lived by a moral code that dwarfed old England's claim to chivalry and honour.
Then he might say that even in their absence; that old diffident virtuosity they left behind, resonates poignantly like the timeless lyric of a heavenly chant. There are too many ways to describe Bolu's parents, and even the best couched adjectives couldn't do justice to the task. Some days ago, the very stylish man had a befitting remembrance party and special prayer for his parents, Chief Akin Olugbade and Chief Gladys Iyabode Akin-Olugbade, the Otun Iyalode of Owu Kingdom. Madam Akin-Olugbade, who died on October 21, 1988, went to the great beyond within a year after she lost her husband, the patriarch of the family, Prince Akin-Olugbade, the first Aare Onaakakanfo of Owu Kingdom, Abeokuta, Ogun State.
Aare Bolu's parents died many years ago and their absence has only made his heart grow fonder of them thus his decision to host a special remembrance party and prayer session for their departed parents. His beautiful wife, Ladun, was a perfect hostess that day. She is the major source of joy to Bolu. For a man with the world at his feet, literally, earthly things shouldn't necessarily excite him. But, close family sources say Ladun is no mere wife to Dr Olugbade.
She is celestial, almost surreal even – the one who can wish away the crippling stress of running a conglomerate with just the soothing poetry of her voice. And he treats her as such. Beyond her ravishing, ageless beauty, Ladun is said to similarly worship the ground her husband treads; gives him peace of him which eludes many a man and shortens his lifespan; and does his bidding like she was born to do it without being obsequious.
However, Dr.Olugbade was given the Award of Owu Indegene Hero for 2018 by the Owu Obas, the Owu Chiefs and the good and law-abiding people of Owu in the six Yoruba states during the Odun Omo Olowu Celebrations. It was the first time such an award was given to anybody and Aare Akin-Olugbade was chosen to be the first recipient.