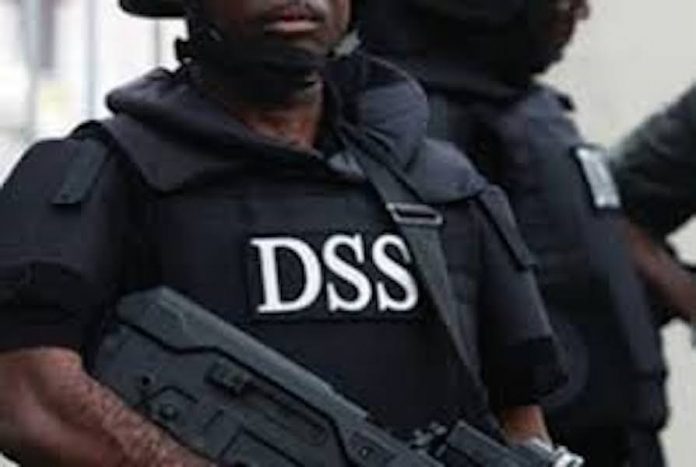 By Omon-Julius Onabu in Asaba
Newspaper distributors and vendors in Asaba, the Delta State capital, on Friday had a hectic time as men of the Department of Security Service (DSS) swooped on them, raiding the various newsstands in the metropolis allegedly in search of so-called Biafra press materials.
Nigerian authorities are believed to be uneasy about the growing number of newspapers, magazines and newsletters with Biafran symbols and masthead hence the clampdown on their outlets and agents.
About six months ago, personnel of the special security agency carried out a similar operation in parts of the state and forced many newspaper vendors to abandon sale of newspapers for the day.
Over 1,000 copies of different newspapers, including 'Biafra Times', 'Biafra Republic', 'Biafra Rising Sun', 'Biafra Voice', 'Biafra Journal' and 'Biafra Trust' were confiscated.
Armed to the teeth, the security operatives scared the crowds of ''free-readers of newspapers'' along Nnebisi Road as they swooped on the newsstands, claiming that they were acting on directives from 'above' to carry out the operation.
A vendor at the popular DENCO Spot near the newspapers distribution centre at Ibusa Junction (names withheld) in Asaba was forced to surrender at gun point as he made to flee at the sight of the fierce-looking security operatives.
Distributors and vendors along Summit Road, Okpanam Road, Anwai Road, West-End Road, Traffic-Light Roundabout, Abraka and Cable-Point were not spared the ordeal following raid.
The target of the raid later counted their losses, with a newspaper distributor lamenting that the fear created by the raid scared off the vendors leading to a sharp drop in her sales from about N45,000 daily to just N11,000 on Friday.
''They were on a dangerous mission; they came with rifles of different shapes and in their usual black-on-black uniforms,'' she said. ''I wanted to run but one of them aimed his gun at my leg. At this, I stopped.
''They ransacked my newspapers stand and collected all those that have Biafra as their mastheads."
Passersby who watched the scary drama decried the raid as another form of intimidation and harassment of the general public, describing it as "repression of freedom of information."
However, a top ranking officer at the DSS yard in Asaba, who preferred anonymity and referred to the tabloids as "junk newspapers", said the clampdown was to stop the fake news being spread by the regional newspapers issuing from underground sources.
"The department would continue such raid stop until the publishers of the newspapers were rounded up and ''made to face the full wrath of the law,'' he insisted.