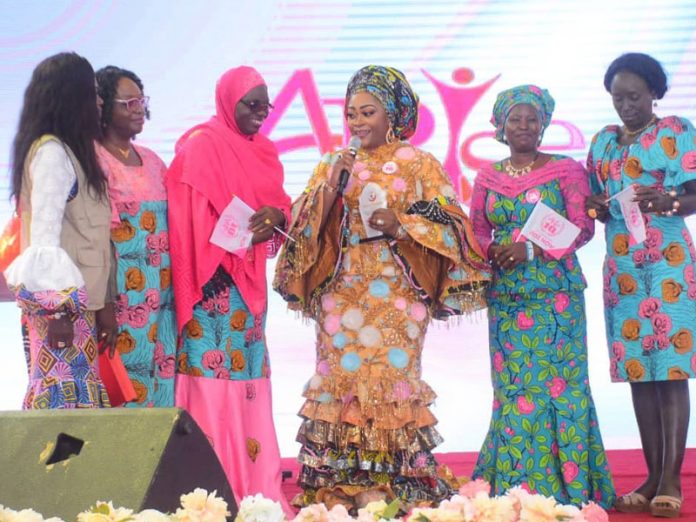 Etop Ukutt
Pastor Siju Iluyomade has said that the need to arise now is evident in the 100 million Nigerians who currently live below poverty level.
She noted that they account for over 61 per cent of the population represented by the countless numbers of women who are unemployed, have no access to healthcare, and the girl child who is denied basic education.
Speaking recently during the 10th edition of the annual Arise Women Conference, she stressed that millions of women everywhere are not economically empowered to provide basic needs for themselves, their family or be responsible citizens of the nation.
She said: "According to UNICEF, Nigeria has 10.5 million out of school children, about 60 per cent of this number are girls.
"There is a groaning of those in dire need. Their cry is for a provider, it is a cry for help. The sightings of the oppressed are for nothing else but for a deliverer. Many are desperately in need of someone to just stretch forth a helping hand.
"Today we charge ourselves as women with one voice, vision and purpose to arise now on behalf of another woman today. We have a higher calling; we cannot continue to ignore the gaping needs that stare us in the face.
"We are all in a better position to help and confront challenges when we arise and act now. God is counting on us to work with Him. God himself heard the oppression of his people as said in Psalm 12:5."
She explained further that the scriptures give a clear picture of the areas of need eg, hunger, homelessness and nakedness.
"We need to arise now to provide affordable healthcare, education, housing, jobs, eradicate hunger and poverty, and remove oppression and injustice from our society. We all singularly and collectively have a part to play", she noted.
Arise Women is a faith-based non-governmental organisation committed to accelerating nation building through the empowerment of women in the society and has impacted, inspired and encouraged over 15,000 women to achieve their God-given potentials, by the words and teachings of carefully chosen and proven speakers.