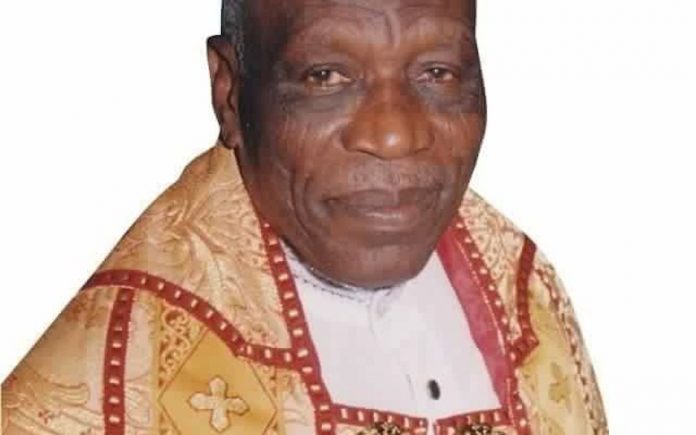 By Segun Awofadeji in Bauchi
As activities towards the 2019 general elections continue to gather momentum across the country, the Spiritual Head and chairman of the Holy Order of Cherubim and Seraphim Movement Church (CSMC) Worldwide, Most Reverend Samuel Adefila Abidoye, has urged Nigerians to show interest in the political fortune of the country by ensuring that they get their permanent voters cards (PVCs) ready in order to partake in the political affairs of the nation.
He called on all Nigerians, particularly "our teaming members" across the country to get their PVCs ready "as your votes remain the only power to bring into office your choice of leaders in next year's general elections" .
The Baba Aladura who was speaking in his opening remarks during the 78th Annual International Conference of the church holding at Galilee(international headquarters of the church), Orile Igbon, Oyo State Thursday also appealed to the people not to engage in vote buying.
"And do not mortgage your future by selling your vote," he said.
He advised politicians to shun "do-or-die politics," reminding them that in every contest there is always a winner and a loser, emphasising that no election is worth the precious life of any Nigerian.
According to him, "the use of political thugs and 'Area boys' has become our way of politicking which should not be encouraged as leadership is ordained by God. So please allow God to take the lead in 2019 elections. Do not engage in forceful and politics of bitterness".
Reverend Abidoye, who said that the only way Nigeria can make appreciable progress is when leaders and followers deliberately take a stand to shun all evil practices and live a holy life, noted that the nation has been sufficiently endowed for greatness.
He called on all Nigerians to shun avarice, corruption, all forms of immorality and pray for God to forgive our past trespasses and turn from our evil ways.
The cleric who was impressed by the large turnout of members for this conference prayed that "may our gathering in this conference and in the year 2019 which is our year of "Conquering Faith" offer us the opportunity to grow physically and spiritually in Jesus Christ name ".