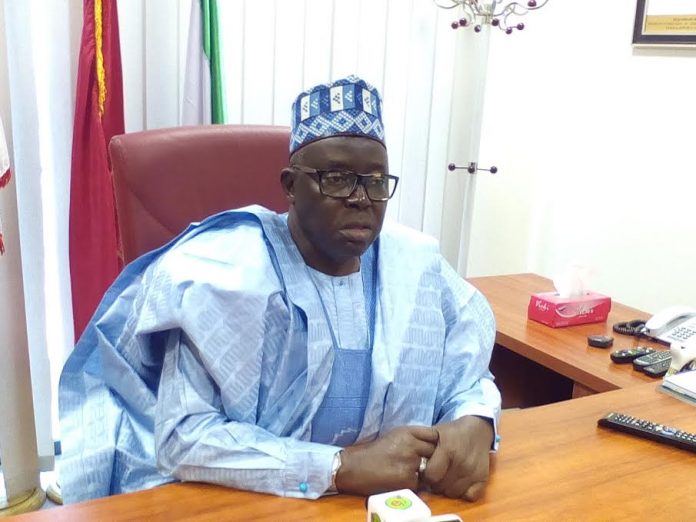 By Adedayo Akinwale in Abuja
The Senate Committee on States and Local Government has lamented lack of social amenities in the 22 border states sharing boundaries with other countries or the Atlantic ocean, saying it has contributed to the security challenges in the country.
The Committee Chairman, Senator Abdulahi Gumel disclosed this Wednesday in Abuja during an oversight visit to Nigeria's Border Communities Development Agency (BCDA).
He said lack of social amenities had attracted border dwellers to neighbouring countries to access medical care, school, water, among others.
According to him, "This committee is very conscious that for security purposes, we have to bring amenities to our border towns and make sure our border communities are well taken care of."
He stressed that the aim of the visit was to find out the performance of the 2018 budget, adding that the committee would invite the agency for a close executive session so that there would be discussion on how every amount that was released was spent.
Gumel, "The members of this committee is very conscious of what is going on in terms of budgetary allocation that is expected for this agency, and we will go to any length to get fund for this agency."
Also, the Chairman of the agency, Junaid Abdullahi, said that the agency will provide dwellers with social amenities to secure their loyalty and make activities across borders that threaten security unattractive.
He said, "The border areas are the gateways into this nation, we need to provide for the people in those areas such amenities that they have no need to look across borders seeking any social infrastructure or services from neighbouring countries."
"Because of the vulnerability of border areas, they are susceptible to infiltration by undesirable elements that threaten the security of the country.
"We need to secure the loyalty of the border dwellers to make them feel they belong to this country and they have a duty and allegiance to this country, so that they are not even tempted to in any way be a party to anything that will be against the interest of our security."
Abdullahi assured the committee that every budgetary allocation to the agency would be judiciously utilised to ensure that the country gets value for the services it renders